Audi pb18 e-tron
Presented at the Paris Motor Show, the Audi pb18 e-tron looks like an ultra-sporty electric hunting station wagon, a beautiful concept car which, it seems, will be marketed in only 50 copies.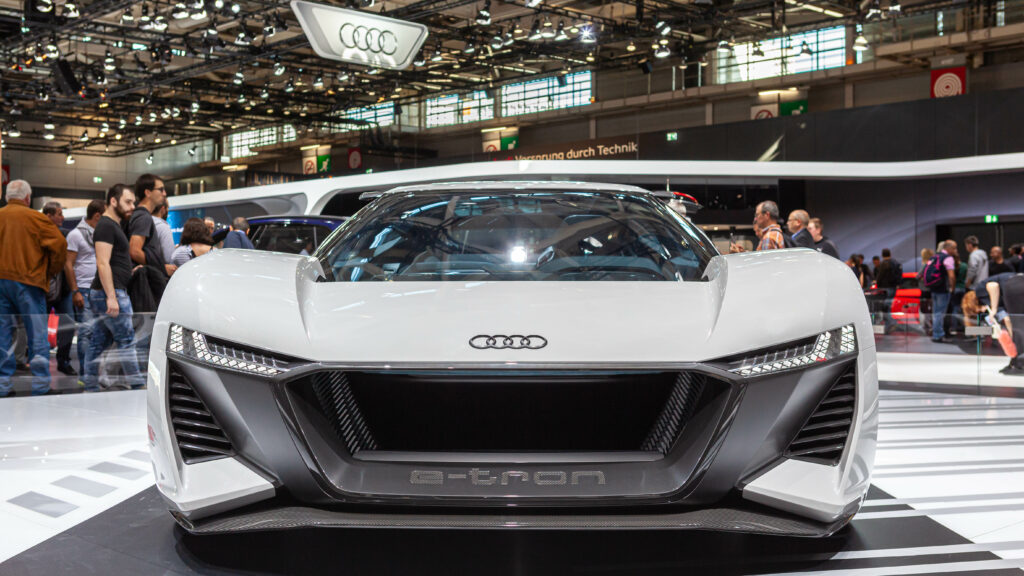 The announced performance of the Audi PB 18 e-tron is 775 hp in boost mode with its three electric motors (one on the front axle 150 kW and two at the rear 2 x 225 kW), for a 0 to 100 km / h sprayed in just over 2 s and more than 400 km / h in top speed, worthy of a supercar. To stop the racing beast, the Audi PB 18 e-tron has 4 huge 19 inch carbon disc brakes .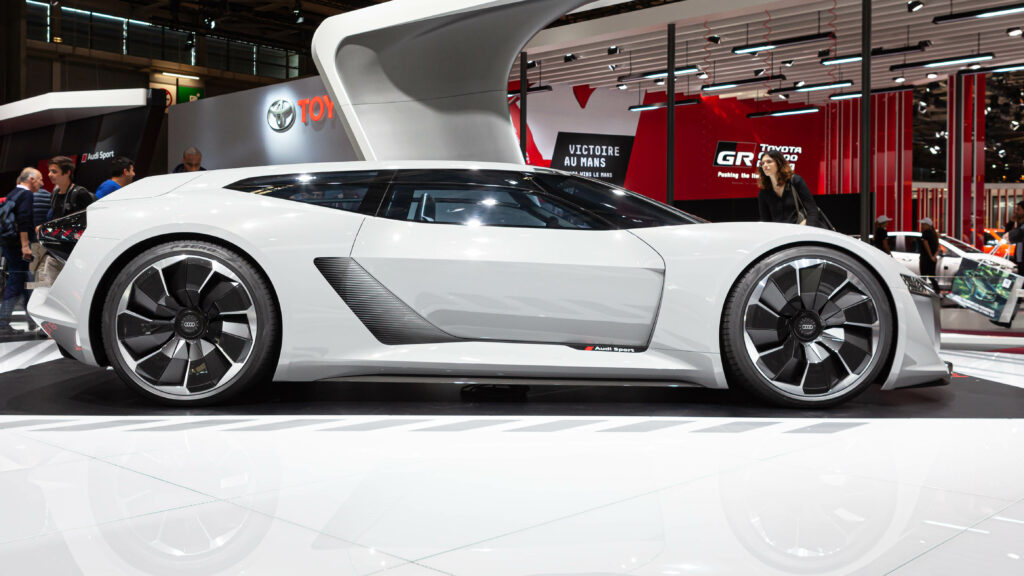 the Audi PB18 e-tron is equipped with a 95 kWh battery which would guarantee 500 km of range per charge according to Audi.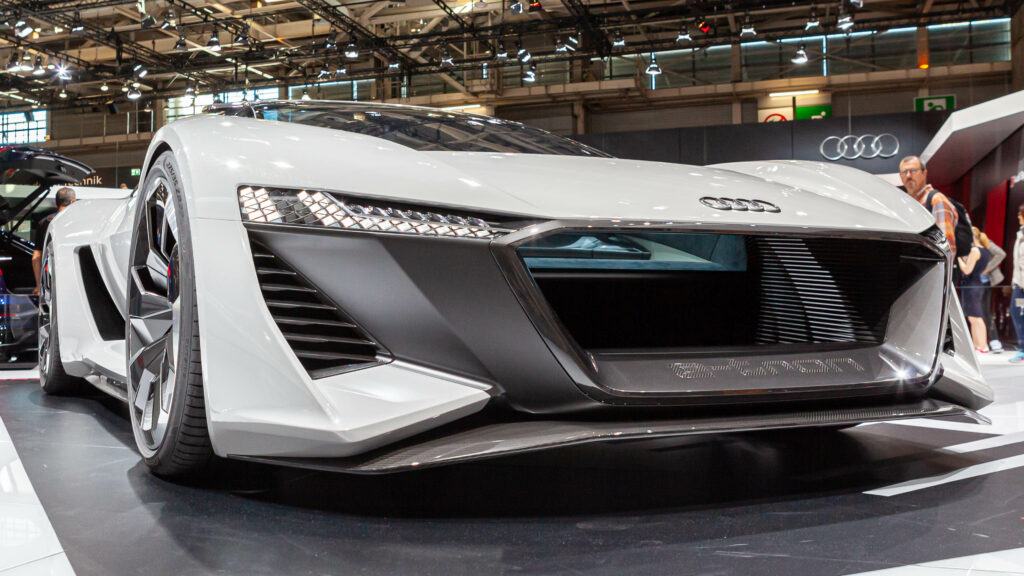 Beyond the performance numbers, Audi could charge top dollar for its all-electric supercar. The Audi pb18 e-tron would likely be priced higher than the Tesla Roadster.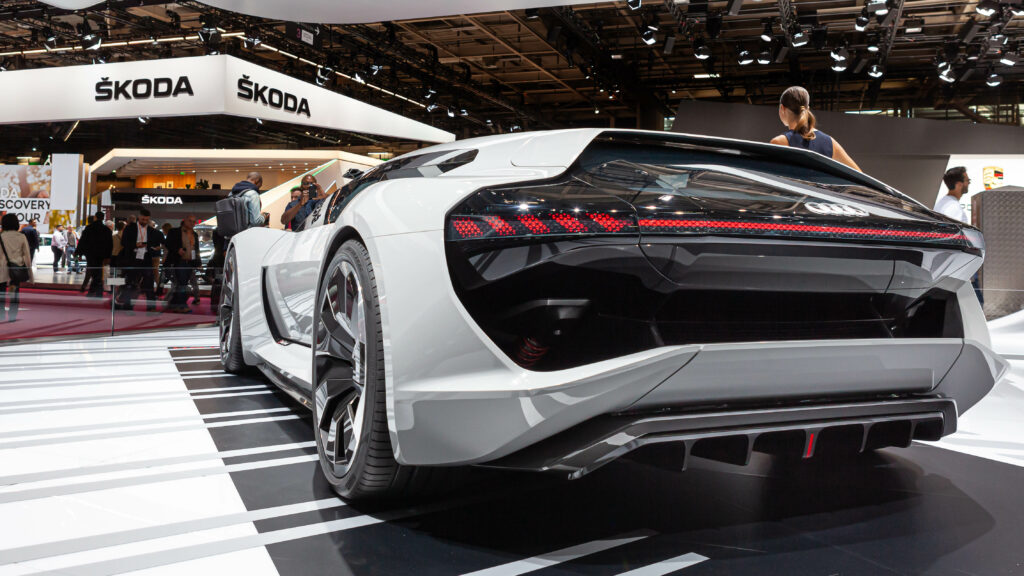 Audi pb18 e-tron data sheet
Moteur
| | |
| --- | --- |
| Type | 3 electric motors |
| Disposition | 2 front and 1 rear |
| Power | 680 ch |
| Couple | 830 Nm |
Transmission
Chassis and wheels
| | |
| --- | --- |
| Front brakes | Carbon ceramic ventilated discs |
| Rear brakes | Carbon ceramic ventilated discs |
| Front tires | 275/35 R22 |
| Rear tires | 315/30 R22 |
Dimensions
| | |
| --- | --- |
| Length | 4530 mm |
| Width | 2000 mm |
| Height | 1150 mm |
| Chest | 470 litres |
| Weight | 1550 kg |
Performances
| | |
| --- | --- |
| 0-100 km/h | 2 secondes |
| Weight/power ratio | 2,279 kg/ch |
#Concept Car   #Gt   #Super Cars   #Voiture de collection