Audi R8 LMS GT3
Do you dream of one day getting started as a circuit driver, but you don't know which car to choose? Well, why not the Audi R8 LMS GT3?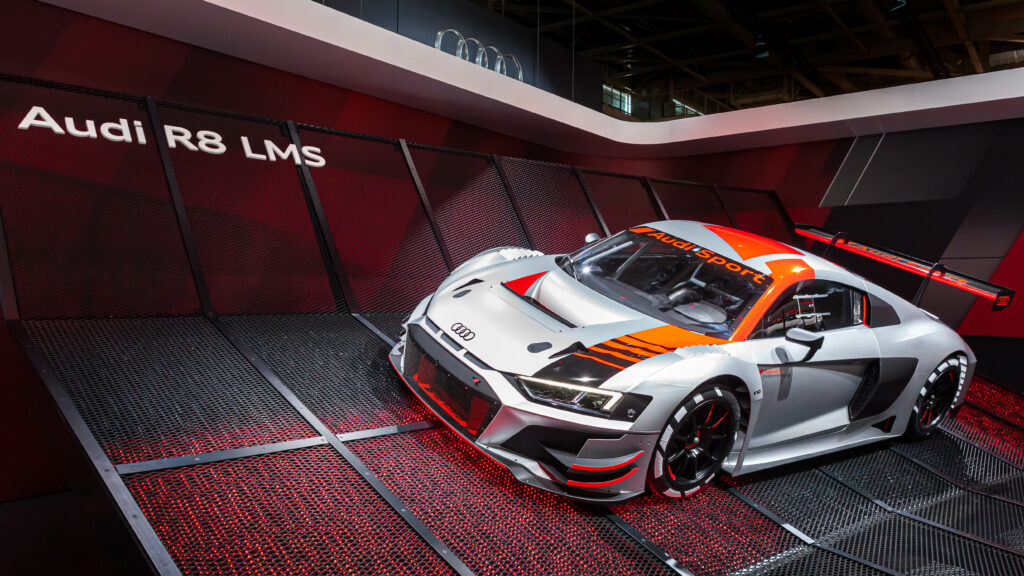 The dream accessible for approximately €476,000… Yes, the
dream
has a price.
The Audi R8 LMS GT3 reserved for GT endurance championship competition, lightened to the maximum, gained 25 kg on the homologation weight compared to the first version of the Audi R8 LMS and with a V10 5 engine, 2 of 500 hp prepared to have the maximum performance on the circuit.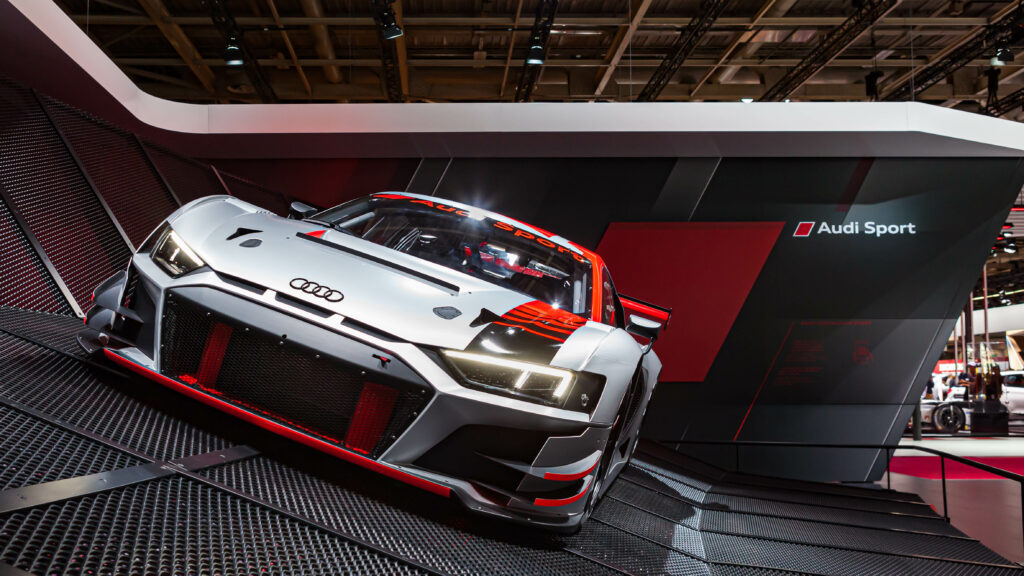 Glued to the ground with its various front blades, its giant spoiler and its huge air extractor, Audi has reviewed aero,
refroidissement des freins
,
clutch and transmission in order to improve the car.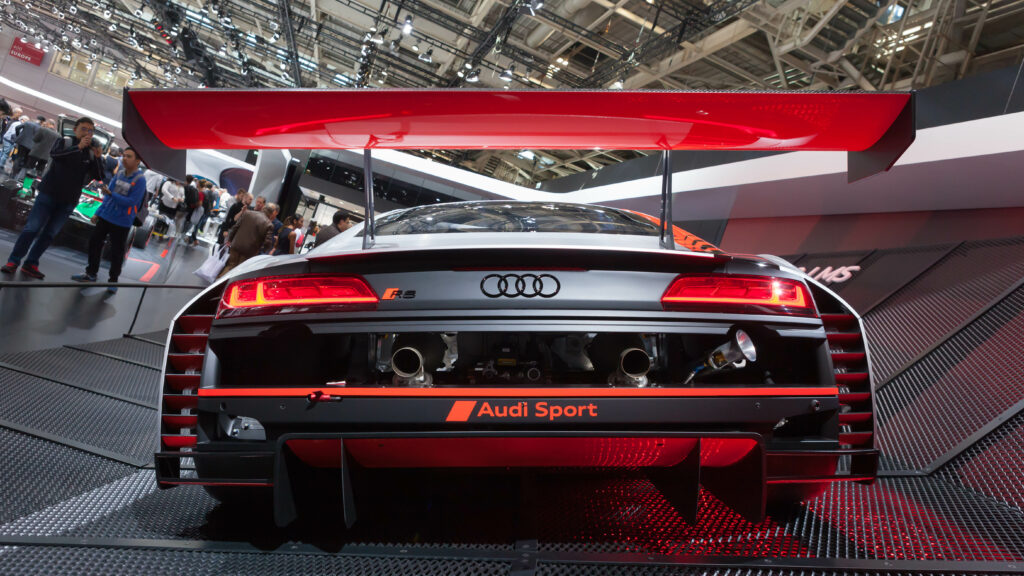 Audi R8 GT3 technical sheet
Moteur
| | |
| --- | --- |
| Type | V10 à 90° |
| Arrangement | Center rear longitudinal |
| valves | 40 valves |
| Cylinder capacity | 5204 cm³ |
| Feed | direct injection |
| Power | 585 ch |
Transmission
| | |
| --- | --- |
| Type | Propulsion |
| Gearbox | Sequential 6 gears |
Dimensions
Performances
| | |
| --- | --- |
| Power to weight ratio | 2,094 kg/ch |
| Power/litre ratio | 112,414 ch/litre |
#Concept Car   #Gt   #Super Cars   #Voiture de collection