The Lamborghini espada
the Lamborghini espada built in 1,227 units between 1968 and 1978, powered by a 4L V12 engine, this Lamborghini immediately won over with its sporty character. Two doors, but with 4 real seats.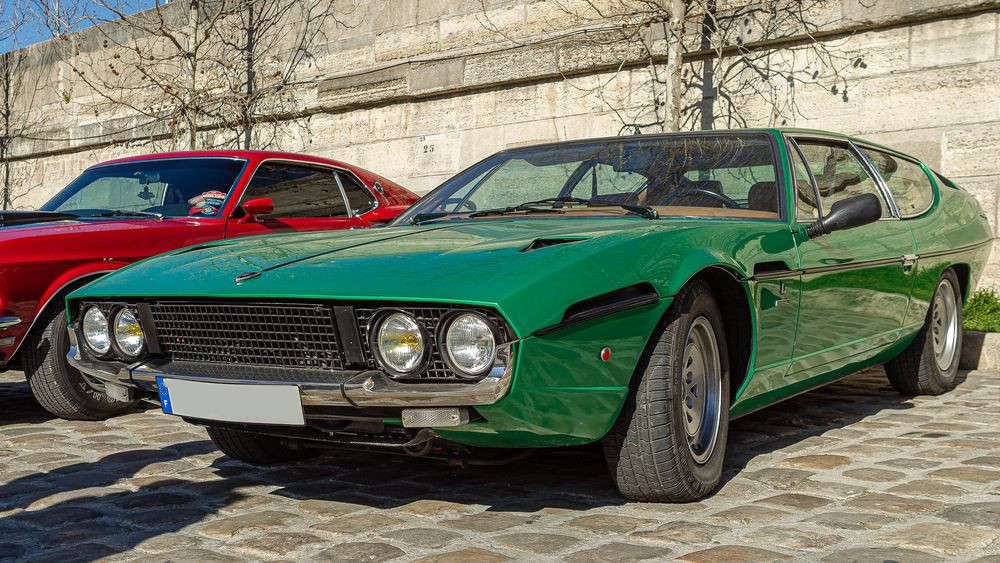 Equipped with a V12 engine with 6 double-barrel carburettors for a power of 325 hp for the first versions and an advertised speed of 250 km/h, all in propulsion,
the engine and gearbox of the Lamborghini Espada are placed at the front, its chassis with independent suspension and disc brakes for optimum comfort and road holding, the bodybuilder designed the car with particular attention to aerodynamics.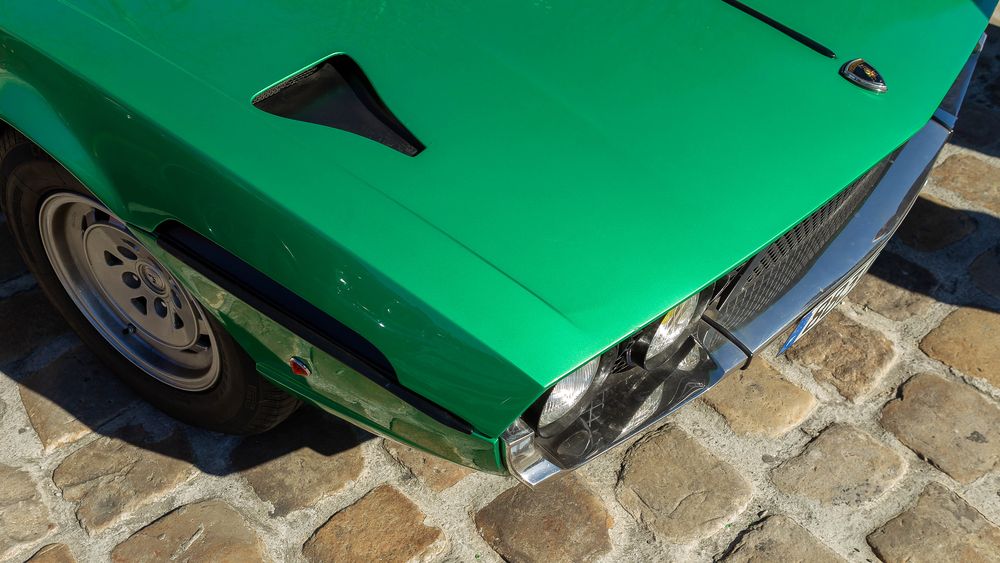 The Espada is the only GT to have gone beyond the 2 + 2 concept. It is low and its windshield is very inclined, not to mention the almost horizontal rear window which covers the luggage compartment and makes it a car for very futuristic era.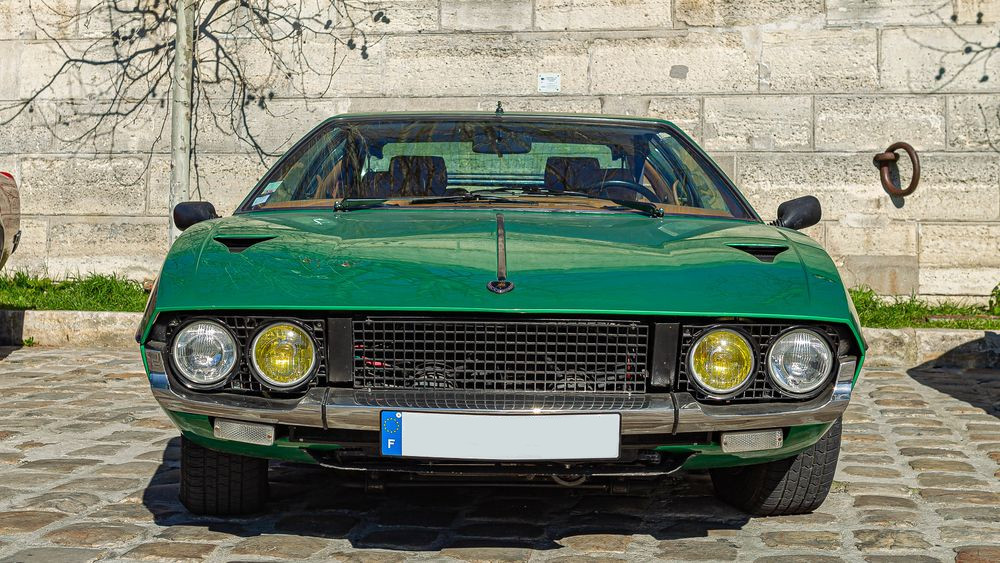 Both luxurious and magnificent, this grand tourer that could accommodate four adults, all in comfort, even at 250 km/h, was an extraordinary car for its time.
Technical sheet of the Lamborghini Espada V12 S1
Engine
| | |
| --- | --- |
| Type | V12 à 60° |
| Disposal | Front longitudinal |
| Valves | 24 valves |
| Cylinder capacity | 3929 cm³ |
| bore x stroke | 82 x 62 mm |
| Compression | 9.5:1 |
| Distribution | 2 double overhead camshafts |
| Feed | 6 Weber twin-barrel carburettors |
| Power | 325 ch à 6500 tr/min |
| Couple | 374 Nm à 4500 tr/min |
| Maximum RPM | 7000 tr/min |
Transmission
| | |
| --- | --- |
| Type | Propulsion |
| Gearbox | 5-speed manual |
Chassis and wheels
| | |
| --- | --- |
| Direction | screw and roller |
| Front suspension | Overlapping triangles |
| Rear suspension | Overlapping triangles |
| Front brakes | Ventilated discs (300 mm) |
| Rear brakes | Ventilated discs (254mm) |
| Front tires | 205/70 R15 |
| Rear tires | 205/70 R15 |

Dimensions
| | |
| --- | --- |
| Length | 4730 mm |
| Width | 1860 mm |
| Height | 1190 mm |
| Wheelbase | 2650 mm |
| Front track | 1490 mm |
| Rear track | 1490 mm |
| Weight | 1480 kg |
| Réservoir | 95 liters |
| Cx | 0.45 |
| SCx | 0.84 m² |
Performance
| | |
| --- | --- |
| Maximum speed | 245 km/h |
| 0-100 km/h | 6.1 seconds |
| 400 meters Start Stopped | 15 seconds |
| 1000 meters Start Stopped | 26 seconds |
| Power to weight ratio | 4,554 kg/ch |
| Power/litre ratio | 82,718 ch/litre |
#Concept Car #Gt #Super Cars #Voiture de collection