The Renault 5 alpine
The Renault 5 Alpine presented at the Geneva Motor Show in March 1976 was the first sports car in the Renault 5 series. , the demands for large displacements were no longer the same .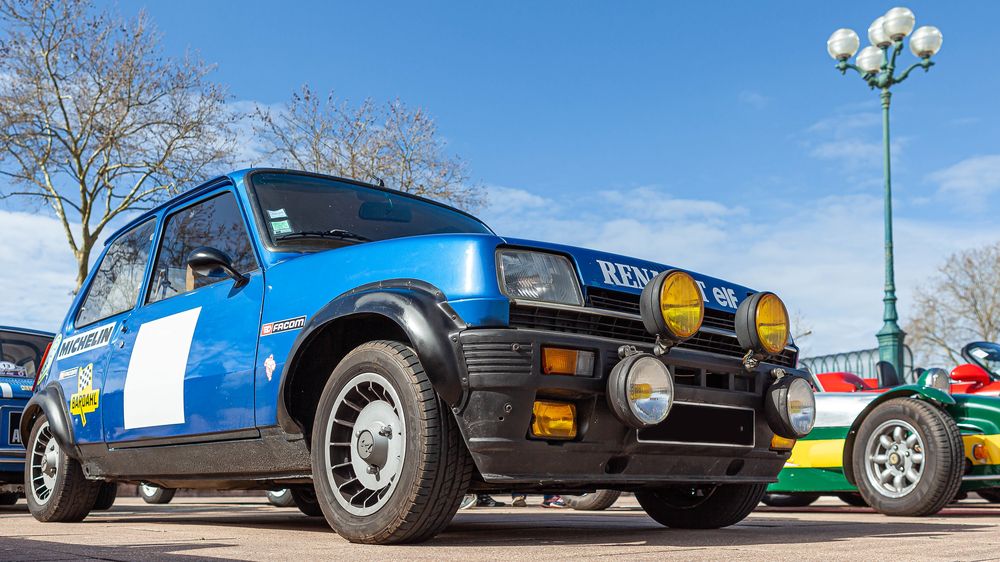 The Renault 5 Alpine was designed and built in the Alpine workshops, fitted with a 1,397 cc 4-cylinder engine with an inverted 32 DIR 58 double-barrel Weber carburettor with a hemispherical combustion chamber cylinder head with 8 V-shaped valves, pistons , reinforced connecting rods, a collector and a specific distribution for this engine which develops a power of 93 hp for an announced speed of 175 km/h for a weight of only 850 kg.
Its transmission equipped with a 5-speed gearbox from the Renault 16 TX model.
The front braking system comes from the Renault 12, while the torsion bars, anti-roll bar and shock absorbers are specific to the Renault 5 Alpine model for handling performance matching its engine performance.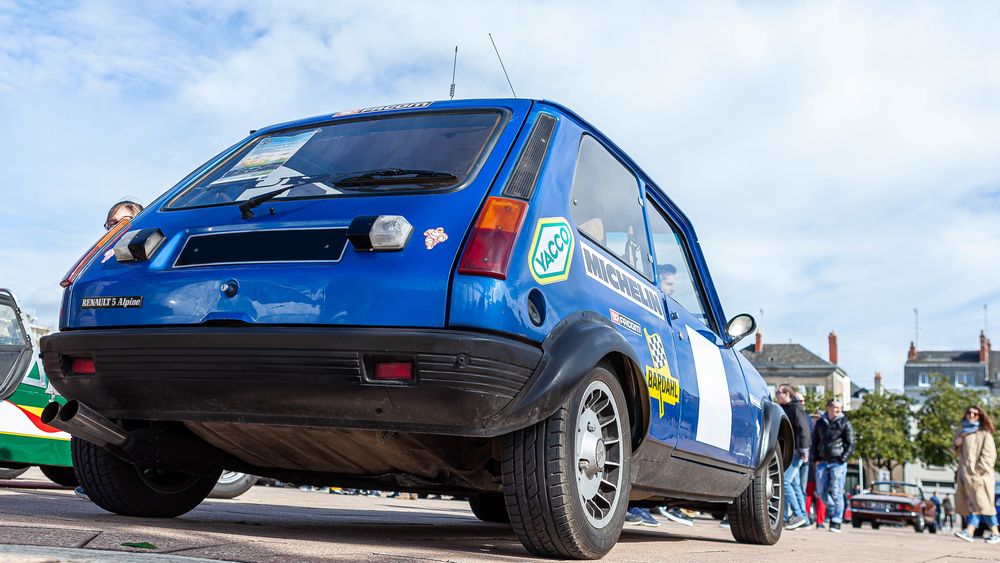 The R5 Alpine is recognizable by its black bumper with front spoiler and its integrated fog lamps, its specific decoration on the sides with the A5 symbol, its sport rims type Gordini in sheet metal then in 1978 alloy rims, the tailgate and its hood. It will have been produced in 54,000 copies.
Technical sheet of the Renault 5 Alpine
Engine
| | |
| --- | --- |
| Type | 4 cylinders in line |
| Disposition | Front longitudinal |
| Valves | 8 valves |
| Cylinder capacity | 1397 cm³ |
| bore x stroke | 76 x 77 mm |
| Compression | 10.0:1 |
| Distribution | Side camshaft |
| Feed | Double barrel carburettor |
| Power | 93 ch à 6400 tr/min |
| Couple | 116 Nm à 4000 tr/min |
| Maximum RPM | 6800 tr/min |
Transmission
| | |
| --- | --- |
| Type | Traction |
| Gearbox | 5-speed manual |
Chassis and wheels
| | |
| --- | --- |
| Direction | Rack and pinion |
| Turning diameter | 9.8 meters |
| Front suspension | Torsion bars |
| Rear suspension | Torsion bars |
| Front brakes | Discs |
| Rear brakes | Drums |
| Front tires | 155/70 R13 |
| Rear tires | 155/70 R13 |

Dimensions
| | |
| --- | --- |
| Length | 3540 mm |
| Width | 1520 mm |
| Height | 1380 mm |
| Wheelbase | 2410 mm |
| Box | 270 litres |
| Front track | 1290 mm |
| Rear track | 1270 mm |
| Weight | 840 kg |
| Réservoir | 38 litres |
| Cx | 0.38 |
Performance
| | |
| --- | --- |
| Maximum speed | 175 km/h |
| 0-100 km/h | 10 seconds |
| 0-160 km/h | 35.8 seconds |
| 400 meters Start Stopped | 17 seconds |
| 1000 meters Start Stopped | 31.8 seconds |
| Power to weight ratio | 9,032 kg/ch |
| Power/litre ratio | 66,571 ch/litre |
| Mixed consumption | 8.1 litres au 100 |
#Concept Car #Gt #Super Cars #Voiture de collection