Dino 246 GT
The Dino 246 GT presented at the Geneva International Motor Show in 1969 was built to compete with the Porsche 911s which hampered Ferrari for sales of their V12-powered cars.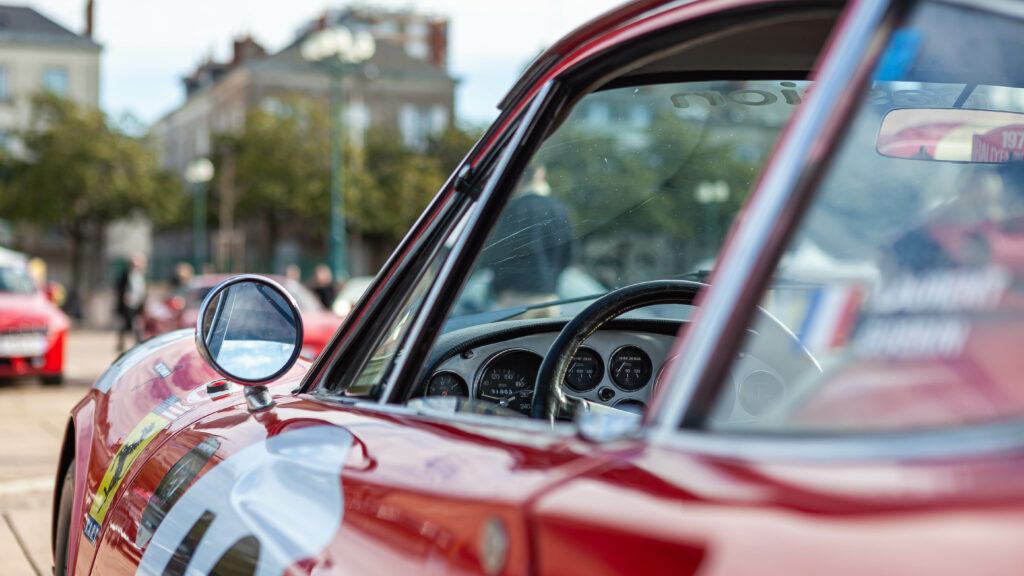 Enzo Ferrari designs the model with a 2.4 L V6 engine with double overhead camshaft for a power of 195 hp and a speed of 235 km/h.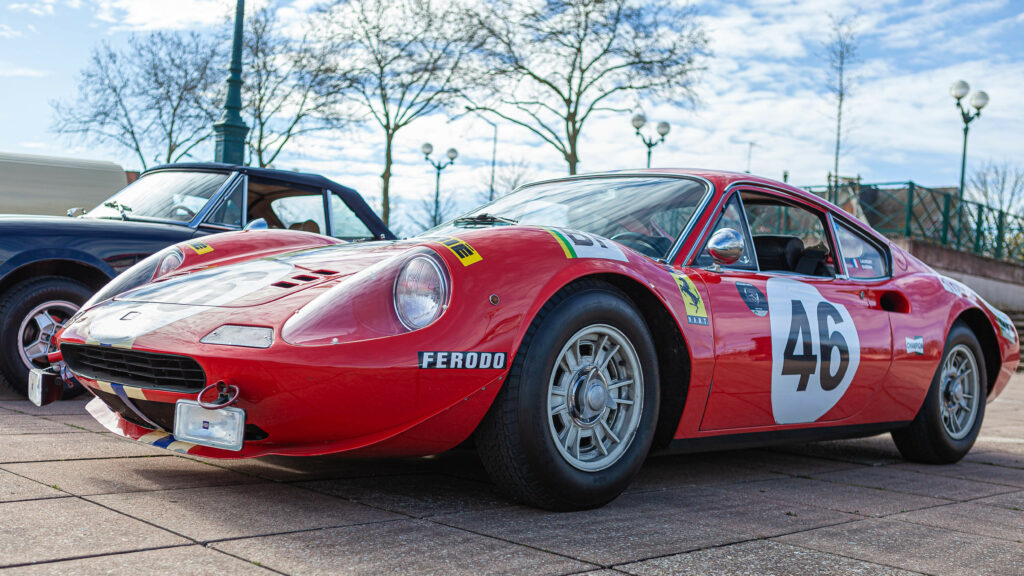 Built from 1969 to 1974, much cheaper than a Ferrari, it was very successful and in particular for its amazing performance for its power of only 195 hp and a bewitching sound that helped its success. It was built in 3,761 units at the Ferrari factory in Maranello .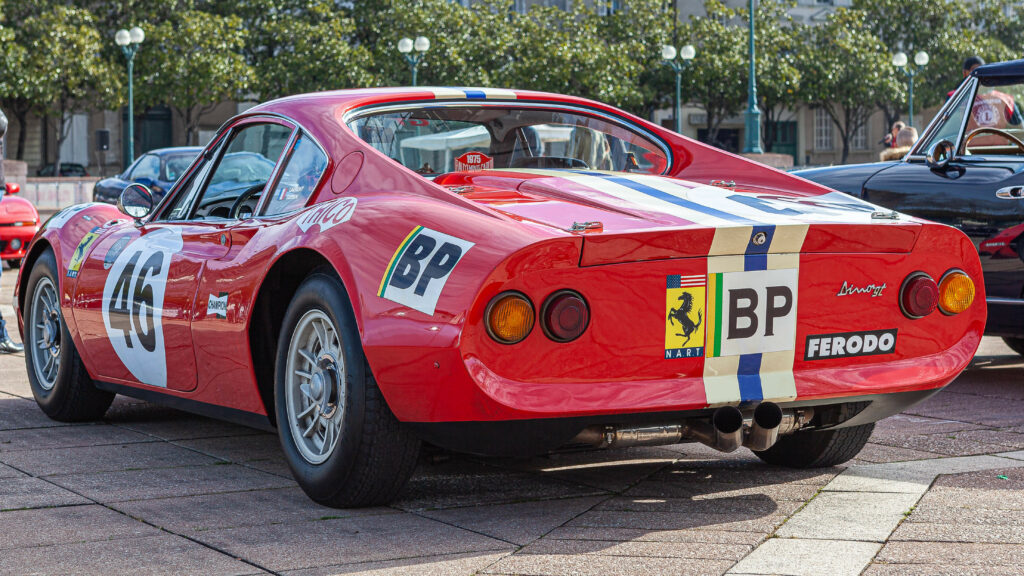 Following the success of the engine of the Dino 246 GT, the engine will also be used for the Fiat Dino in 2 L and 2.4 L with the same settings and power, but for marketing reasons it will only be indicated 180 hp for the version 2.4L.
Data sheet Dino 246 GT
Moteur
| | |
| --- | --- |
| Type | V6 à 65° |
| Disposition | Rear center transverse |
| valves | 12 valves |
| Cylinder capacity | 2418 cm³ |
| bore x stroke | 92.5 x 60 mm |
| Compression | 9.0:1 |
| Distribution | 2 double overhead camshafts |
| Feed | 3 Weber 40 DCNF carburettors |
| Power | 195 ch à 7600 tr/min |
| Couple | 226 Nm à 5500 tr/min |
| Maximum RPM | 7800 tr/min |
Transmission
| | |
| --- | --- |
| Type | Propulsion |
| Gearbox | 5-speed manual |
Chassis and wheels
| | |
| --- | --- |
| Direction | Rack and pinion |
| Turning diameter | 13.2 mètres |
| Front suspension | Stacked wishbones, stabilizer bar |
| Rear suspension | Stacked wishbones, stabilizer bar |
| Front brakes | Ventilated discs (269mm) |
| Rear brakes | Ventilated discs (254 mm) |
| Front tires | 185/70 R14 |
| Rear tires | 185/70 R14 |
Dimensions
| | |
| --- | --- |
| Length | 4235 mm |
| Width | 1700 mm |
| Height | 1135 mm |
| Wheelbase | 2337 mm |
| Front track | 1410 mm |
| Rear track | 1422 mm |
| Weight | 1150 kg |
| Réservoir | 70 litres |
Performances
| | |
| --- | --- |
| Maximum speed | 240 km/h |
| 0-100 km/h | 7.7 secondes |
| 400 mètres D.A. | 15.2 secondes |
| 1000 mètres D.A. | 28.2 secondes |
| Weight/power ratio | 5,897 kg/ch |
| Power/litre ratio | 80,645 ch/litre |
#Concept Car   #Gt   #Super Cars   #Voiture de collection