Peugeot 9X8 and the graphic universe
cars of the legend for car enthusiasts, concept cars, super cars, collections and much more on cars of the legend.
The Peugeot 9X8 and the graphic universe J. Demsky presented at Milan design week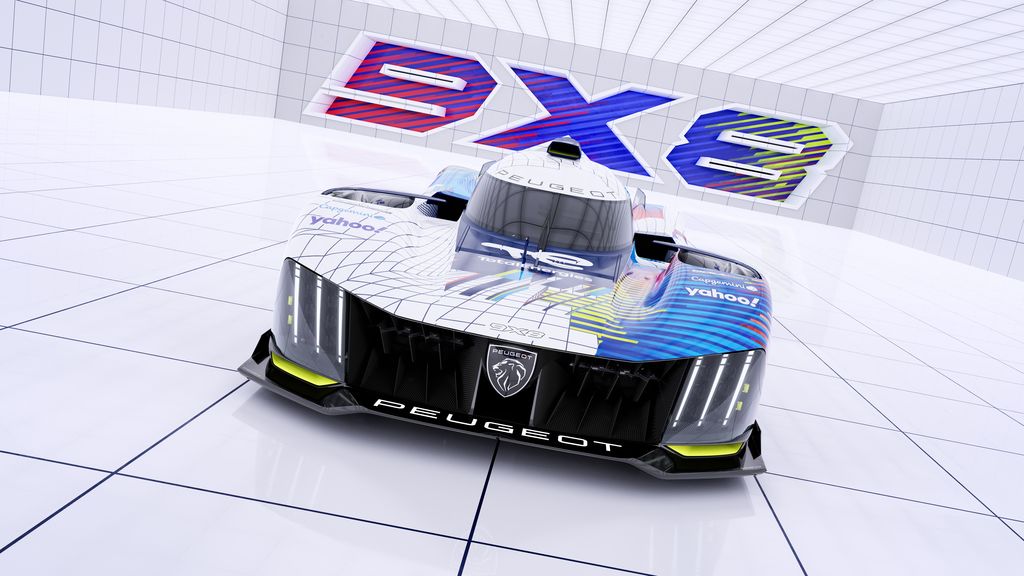 The Peugeot 9X8 and the graphic universe: J. Demsky presented at Milan design week
On April 18, 2023 in Schlieren, during Milan Design Week, the PEUGEOT 9X8 and the J. Demsky graphic universe presented a world preview to the international media. This brand new graphic design was designed in collaboration with artist J. Demsky.
This presentation not only revealed an original creation for the PEUGEOT 9X8 Hypercar, but also a graphic universe bearing the distinctive signature of J. Demsky.
PEUGEOT has designed an exclusive reveal device for Milan Design Week that combines art and technology. Visitors were transported into an immersive universe, made up of multiple screens presenting the unique artistic style of J. Demsky as well as the new livery of the PEUGEOT 9X8. This event offers an experience that perfectly combines art and technique.
The unveiling of this new livery took place in the presence of Matthias Hossann, the Design Director at PEUGEOT, Phil York, the Marketing and Communication Director at PEUGEOT, as well as Gustavo Menezes, the driver of the PEUGEOT TotalEnergies team. The PEUGEOT 9X8 Hypercar will be available to the general public until April 23.
By imagining the new livery of the 9X8, J. Demsky not only decorated a car, he also conveyed a powerful message, drawing inspiration from the tradition of "Art Cars" which have marked the history of the automobile. . This livery has been applied to a sports car that reflects the best of PEUGEOT in terms of aesthetics, efficiency and technology.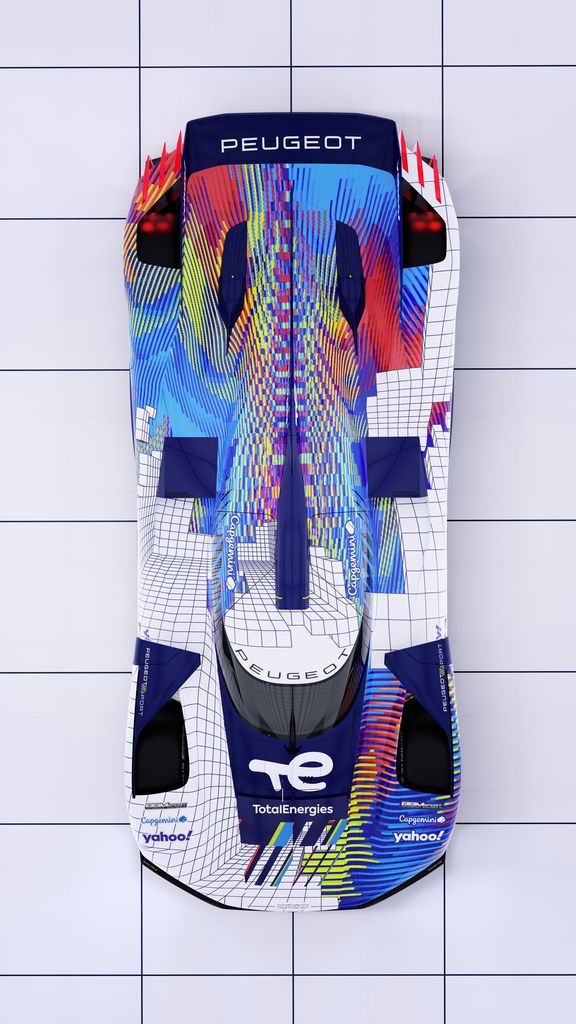 J. Demsky, an eclectic Spanish artist, also created graphics for the pilots' suits and helmets, providing complete artistic consistency for the entire team.
PEUGEOT continues its partnership strategy with talented artists, and the graphic design of the PEUGEOT 9X8 is the second collaboration of the year. This perfectly demonstrates the brand promise, "The world is better with allure".
These unique liveries with graphic design will take part in the legendary 24 Hours of Le Mans, which is celebrating its 100th anniversary this year. The PEUGEOT 9X8 will thus follow in the footsteps of its illustrious ancestors, the 905 (victorious at Le Mans in 1992 and 1993) and the 908 (victorious in 2009). This four-wheel drive Hypercar reflects PEUGEOT's hybrid know-how on the world motorsport scene, at the highest level.
Team PEUGEOT TotalEnergies has entered two 9X8s in the FIA World Endurance Championship (WEC) since July 2022. In 2023, for its first full season, PEUGEOT is aiming for the podium.