Lamborghini and Master & Dynamic
cars of the legend for car enthusiasts, concept cars, super cars, collections and much more on cars of the legend.
Lamborghini and Master & Dynamic present the third collection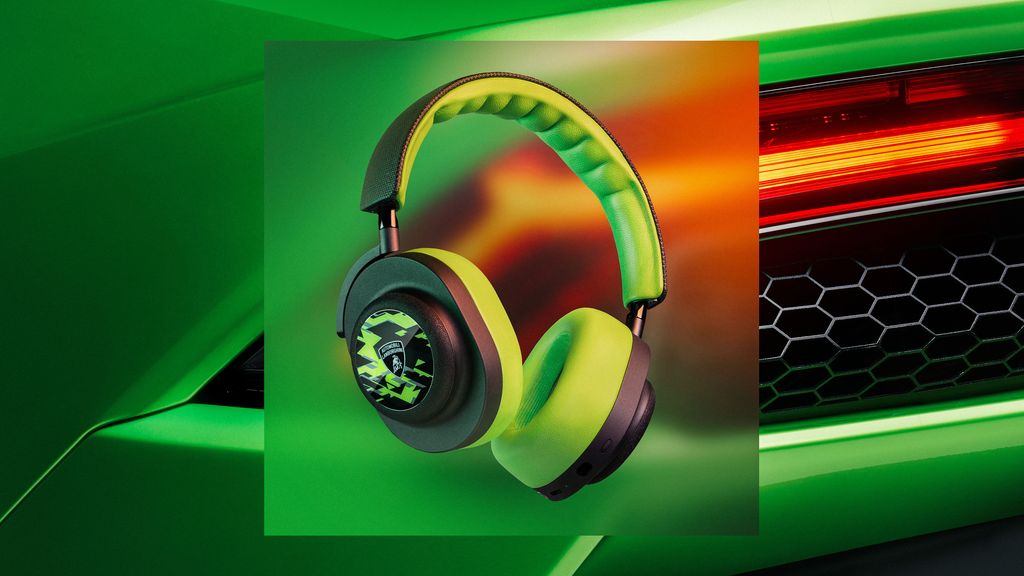 Lamborghini and Master & Dynamic present the third collection
Lamborghini and Master and Dynamic, the leading New York brand in the world of premium audio devices, are creating a third co-branded collection of headphones and earphones.
The product line includes several premium wireless earphone models with advanced features, including the MW75 with active noise cancellation, the MG20 designed specifically for gaming, and the MG20 Sport True Wireless, ideal for gaming. for sporting activities. All products are integrated with Automobili Lamborghini design elements to deliver a premium, immersive audio experience.
Jonathan Levine, Founder and CEO of Master and Dynamic said: "Our new collection with Lamborghini celebrates and highlights the brand's bold DNA of super sports cars. The black and green MG20 gaming headset reminds me of the first Lamborghini Huracon I saw and is perfect for a high-performance headset. The stylish black, white and silver MW08 wireless headphones and MW75 ANC headphones pay homage to the elegance and driving pleasure of Lamborghini super sports cars.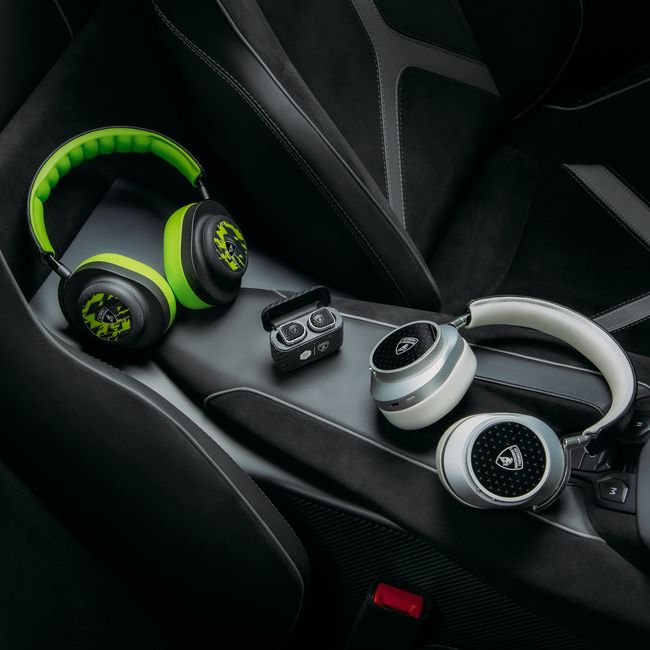 Their third joint project involves the creation of custom premium wireless earphone models, including the MW75 with active noise cancellation and the MW08 Sport True Wireless, which reflect Automobili Lamborghini's bold style with the iconic "Y" engraved on the glass plates. The MG20 Gaming wireless headphones feature a graphic pattern in shades of Shock Green, the distinctive color of high-end sports cars, and are made with leather and sapphire front glass for a refined aesthetic.
The MW75 wireless earbuds are equipped with an adaptive active noise cancellation feature, which automatically adjusts the level of ambient noise cancellation to deliver an unparalleled listening experience. These premium headphones are made with premium materials such as aluminum, leather and tempered glass, making them ideal for regular and extended use.
The MG20 is the first true premium gaming headset, featuring a detachable microphone and an alternative internal communications system, which ensures exceptional sound quality during gaming and on the move. This wireless gaming headset is constructed from magnesium and equipped with a low latency adapter, to deliver the ultimate gaming experience. With its advanced features, the MG20 Wireless Gaming redefines the standards for gaming setups.
The MW08 Sport True Wireless Earphones offer exceptional sound quality without any distortion, as well as long-lasting battery life thanks to their Kevlar charging case, which allows up to 42 hours of use. These headphones are designed to deliver uninterrupted sound performance, even during intense sporting activities.
The Master and Dynamic collection for Automobili Lamborghini is available for purchase at the Master and Dynamic online store, at lamborghinistore.com as well as at the flagship store in Sant'Agata Bolognese. Customers can enjoy a seamless shopping experience, purchasing these premium products from any of the brand's stores or online.
About Master and Dynamics
Master and Dynamic is a brand that places great emphasis on design and detail, and is committed to creating exceptional quality audio products that are both beautifully designed and technically sophisticated to help users concentrate, listen, and listen. to inspire and transport yourself. Since its launch in 2014, this New York-based premium audio brand has released several award-winning products, ranging from wired and wireless headphones to wireless speakers. Master and Dynamic is recognized for its commitment to product innovation and quality, and continues to redefine industry standards.
Master and Dynamic's products are designed to be modern and timeless, with exclusive use of the finest materials and design focused on durability, creating the perfect balance between aesthetics, strength, comfort and sound exceptional. The brand believes that mastery is a never-ending exploration that requires a dynamic approach, and has thus collaborated with leading luxury brands, such as Louis Vuitton, as well as world-renowned architect Sir David Adjaye. To view the entire collection, visit the Master and Dynamic website : www.masterdynamic.com .