Lamborghini Urus S covers all terrains in Taormina
cars of the legend for car enthusiasts, concept cars, super cars, collections and much more on cars of the legend.
Lamborghini Urus S covers all terrains in Taormina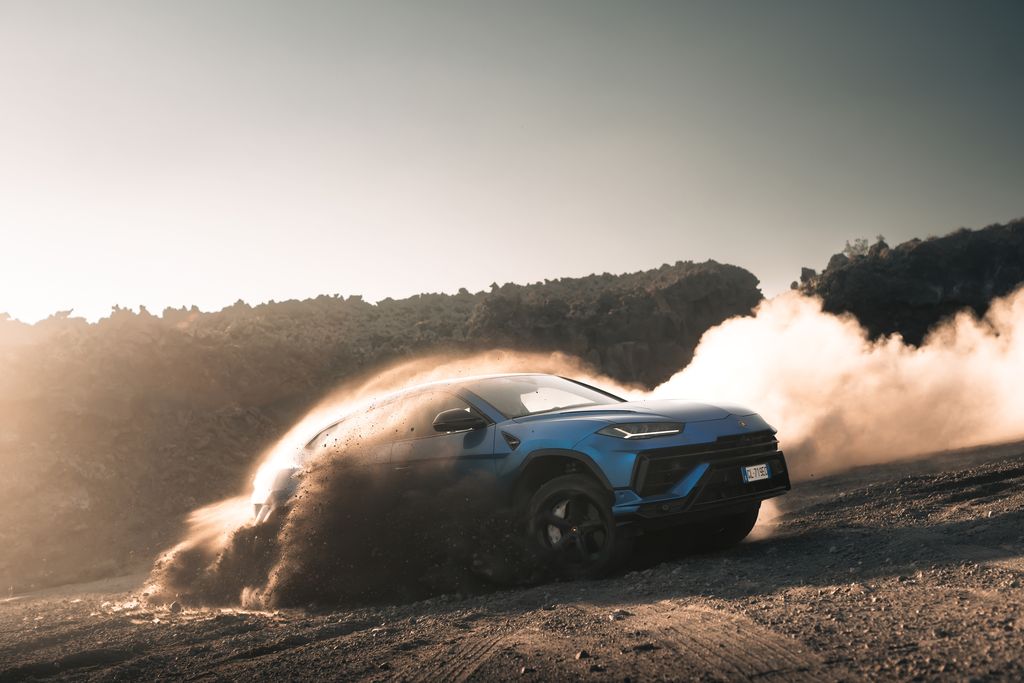 Lamborghini Urus S covers all terrains in Taormina
Super Lamborghini Urus S explores authentic Sicilian charm and culture
Happy Lamborghini owners from different parts of Europe and the Middle East recently had the chance to experience the exceptional performance and driving sensations of the Lamborghini Urus S [1], covering more than 160 km on roads and rough terrain. This unique experience, named Eserienza Terra, also allowed them to appreciate the stunning landscapes and fascinating culture of the Taormina region, exploring Mount Etna and savoring traditional Sicilian hospitality. This fourth edition of Eserienza Terra was a true luxury adventure for fans of renowned sports cars.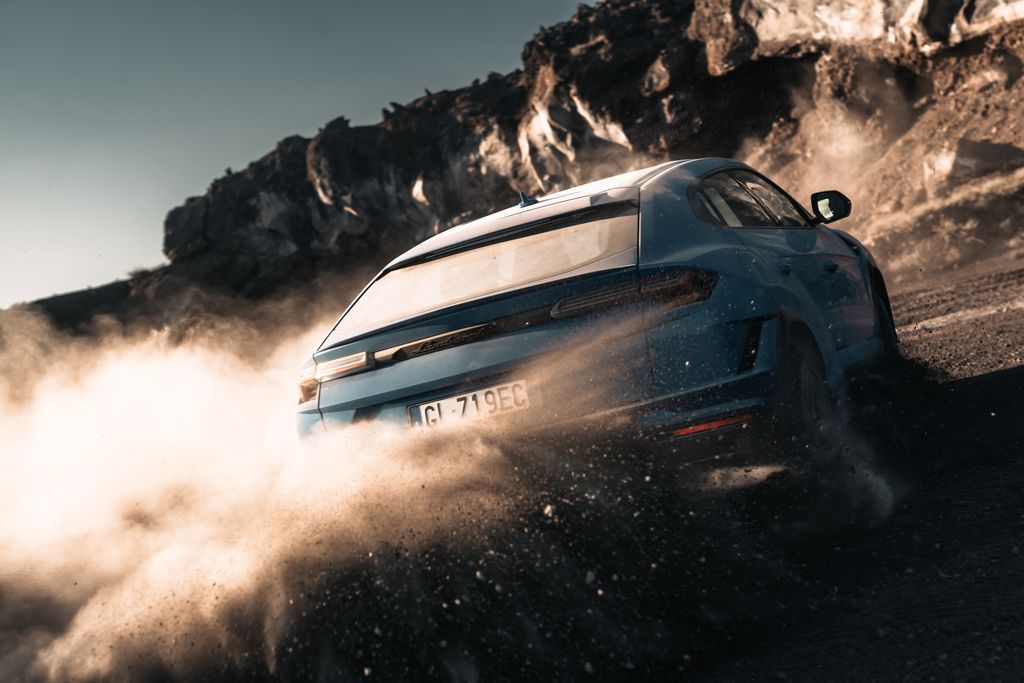 Over the past twelve days, an exclusive event was held for select customers and their guests, marking the first dynamic experience off the beaten track since the introduction of the Lamborghini Urus S to the market earlier this year . Led by Lamborghini's professional drivers, guests had the opportunity to discover the unique features and incomparable luxury of the Urus S, while exploring the exclusive sites of Sicily, including the surroundings of volcanic Etna and the picturesque Italian landscapes that offer unparalleled driving opportunities, such as controlled drifts on dirt roads in a private quarry. Guests were also able to enjoy the hotel's exceptional hospitality and superlative restaurant, as well as a surprising modern art experience provided by local artist Alessandro Florio.
Guests had the chance to stay in the famous luxury San Domenico Palace, offering stunning views of the Ionian Sea, Mount Etna and the ancient Greek theater of Taormina. They had the opportunity to enjoy a gourmet dinner prepared by the famous Michelin-starred chef Massimo Mantarro, who was inspired by the unique flavors and aromas of Sicilian cuisine. The next day, guests explored the Taormina and Etna region, taking winding roads and dirt tracks to admire extraordinary views and soak up the spectacular scenery of Sicily's famous volcanic region. They also enjoyed a crossing of Etna guided by a local expert before lunch at Podere dell'Etna Segreta, an ancient estate once owned by Benedictine monks and which offered stunning views of the mysterious volcano.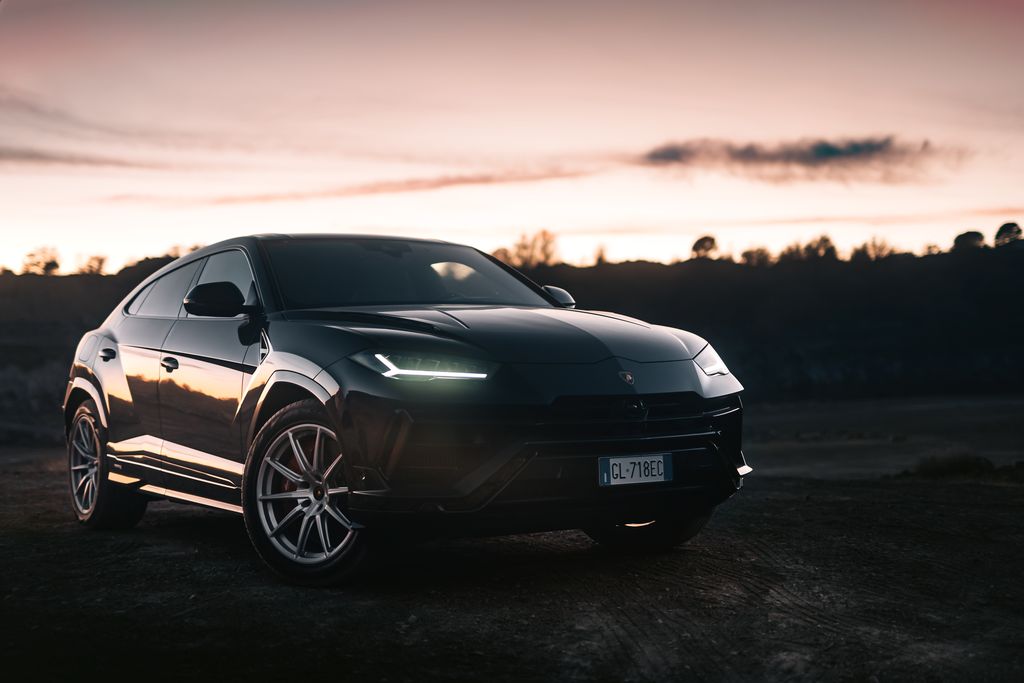 The second dinner offered another exclusive experience not to be missed. Guests were received in the historic Casa Cuseni mansion, once a refuge for figures from the world of art, cinema and literature, but now transformed into a fine arts museum. Local artist Alessandro Florio presented his specially commissioned artwork to celebrate Lamborghini's 60th anniversary. In front of each different group of guests each evening, Alessandro worked on his masterpiece, a bull created in his own unique Sicilian style, which combines the colorful skill of a tattoo artist with acrylic paints, drawing inspiration vibrant traditions, flora and fauna of the Taormina region. The artwork was completed on the final night of Eserienza Terra Taormina and will ultimately be displayed in a special 60th anniversary exhibition at Automobili Lamborghini headquarters.
Lamborghini Eserienza Terra Taormina is part of a series of Lamborghini Eserienza programs that provide exceptional experiences for Lamborghini owners and guests, allowing them to create unforgettable memories by driving Lamborghini super-sports products and discovering exclusive experiences in extraordinary environments. These unique programs are designed to deliver an authentic Lamborghini lifestyle and are accessible to enthusiasts of internationally renowned sports cars.
The Lamborghini Urus S, presented in late 2022, is the upgraded version of the original Urus Super SUV. The twin-turbo V8 engine delivers an impressive 666 HP, which matches that of its counterpart, the Urus S Performante, allowing for an improved power-to-weight ratio of 3.3 kg/HP. The Urus S's performance is also improved, with acceleration from 0 to 100 km/h in just 3.5 seconds and 0 to 200 km/h in 12.5 seconds. This sports car reaches a top speed of 305 km/h and can brake from 100 km/h to zero in just 33.7 meters. The twin-turbo engine offers a maximum torque of 850 Nm from 2,300 rpm, up to a maximum of 6,000 rpm. The Lamborghini Urus S represents a new benchmark in performance for Super SUVs.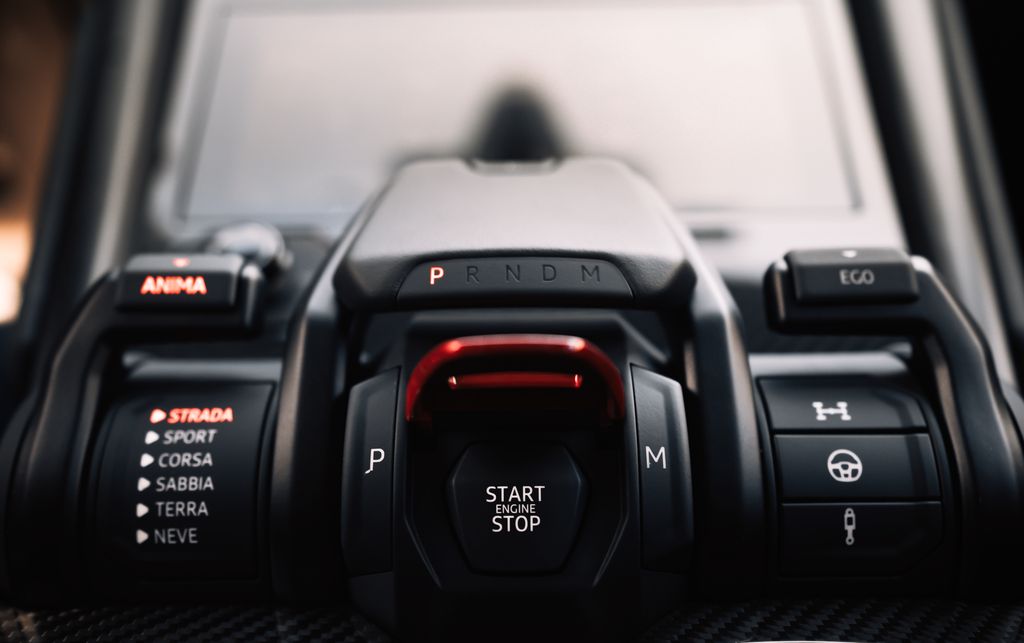 Thanks to its chassis with adaptive air suspension, the Urus offers exceptional ride and smooth handling on all types of road surfaces in the different driving modes offered, namely STRADA, SPORT, CORSA and EGO. The off-road driving selectors, TERRA, NEVE and SABBIA, also make fast torque response and body balancing immediately available to meet drivers' particular requirements. With the same powertrain calibration as the Urus Performante, the Urus S delivers optimal performance and remarkable responsiveness when needed, while delivering a luxurious driving experience thanks to the Urus' fine-tuned chassis settings. With exceptional versatility and driving personalities suited to all roads and conditions, the Urus S is the ultimate Super SUV for a luxury lifestyle.
1 of Urus S fuel consumption and emissions; Combined fuel consumption: 14.1 l/100 km (WLTP); combined CO2 emissions: 320 g/km (WLTP).