Celta 4 Renault
To compete with Citroën with their front-wheel drive, Renault unveiled the Renault Celta 4 in May 1934.
The Celta 4 with its curves was nicknamed the Celtaboule. When it was released, the Celta was equipped with a 30 hp 1.4 L 4-cylinder engine for an average speed of 110 km/h.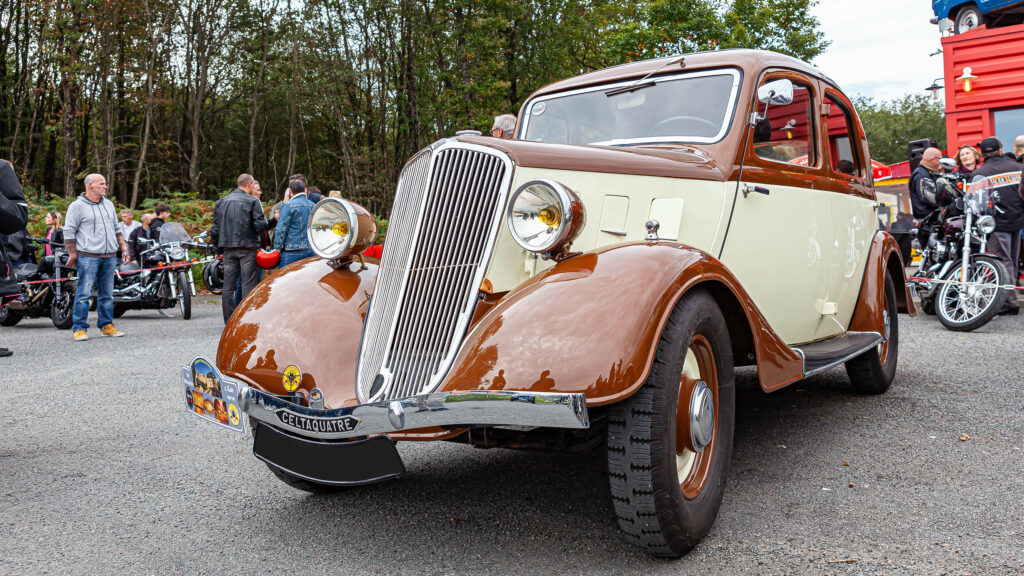 Modifications to its bodywork were made in 1935 to the bonnet with the removal of the three flaps to make way for a chrome bead decoration.
Each model was painted in two tones as standard, and to have a unique body color, it was possible only as an option.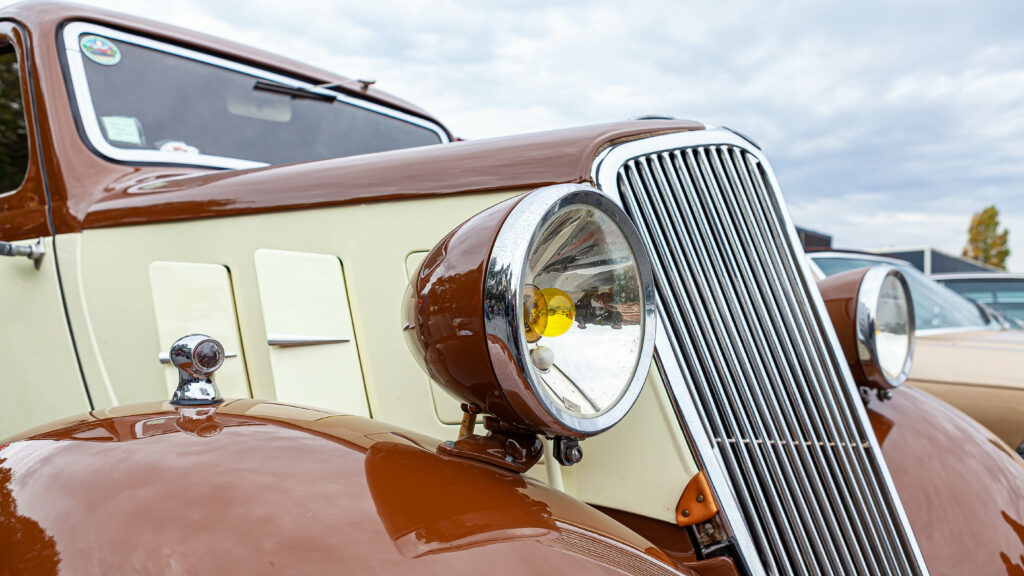 In 1936, the Renault Celta 4 was reworked to lose its curves, to be more aerodynamic, and two other versions appeared: a convertible and a coach.
In 1937, the entire Renault Celtaquatre range received an American-inspired V grille.
In 1938, the coupé model was discontinued and the whole range was fitted with a straight-blade bumper.
1939: production of the Celta 4 ceased to make way for the Juvaquatre.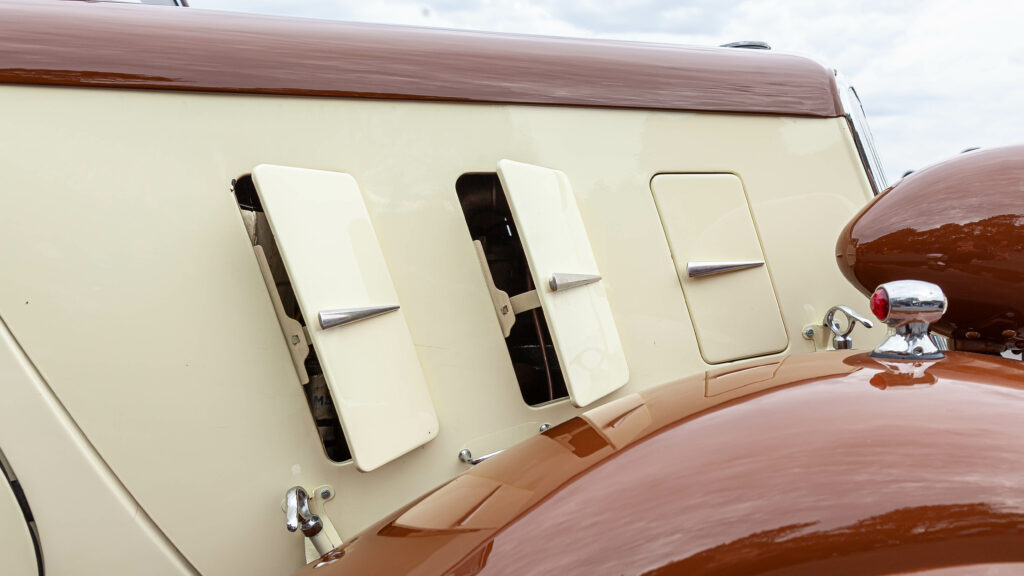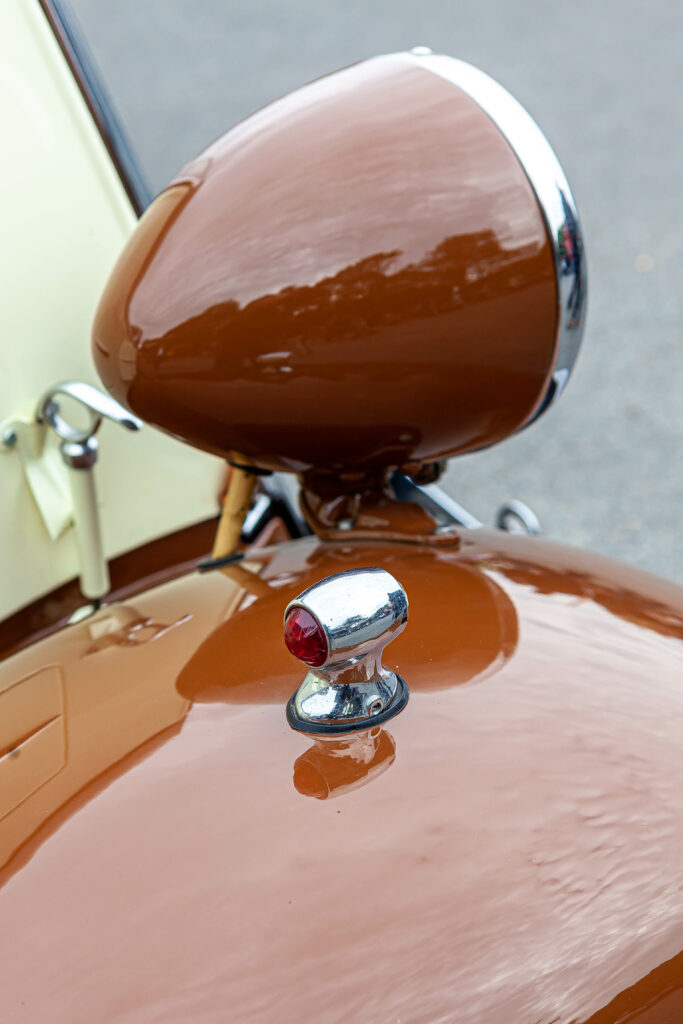 Renault Celta 4 technical sheet
Engine
| | |
| --- | --- |
| Type | 4 cylinders in line |
| Disposal | longitudinal front |
| Valves | 8 valves |
| Cylinder capacity | 1463 cm³ |
| Bore x stroke | 70 x 95 mm |
| Feed | By Solex carburettor |
| Power | 34 ch à 3500 tr/min |
| Maximum RPM | 3800 tr/min |
| Consumption | 8 liters per 100 km |
| Batterie | 6 V |
Chassis and wheels
| | |
| --- | --- |
| Front brakes | cable on drums |
| Rear brakes | cable on drums |
| Front tires | 130 x 40 |
| Rear tires | 130 x 40 |
Dimensions
| | |
| --- | --- |
| Length | 3860 mm |
| Width | 1510 mm |
| Height | 1590 mm |
| Wheelbase | 2450 mm |
| Front track | 128 mm |
| Rear track | 128 mm |
| Weight | 900 kg |
Performance
| | |
| --- | --- |
| Maximum speed | 110 km/h |
| Power to weight ratio | 26,471 kg/ch |
| Power/litre ratio | 23,24 ch/litre |
#Concept Car   #Gt   #Super Cars   #Voiture de collection