Opel GSe chassis
cars of the legend for car enthusiasts, concept cars, super cars, collections and much more on cars of the legend.
Opel GSe chassis : to combine comfort and total control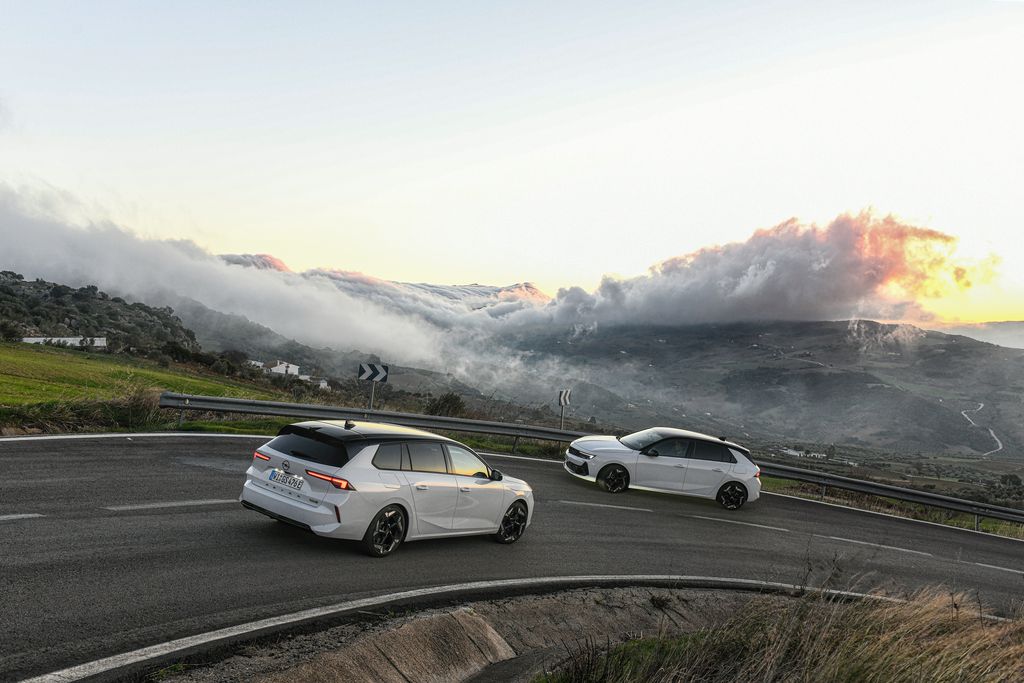 Opel GSe chassis : to combine comfort and total control
Grandland GSe, Astra GSe, Astra Sports Tourer GSe: lively and stable models

GSe chassis: KONI FSD system for a good balance between dynamics and comfort

New steering calibration: better centering, better feedback

Pure driving pleasure: optimized chassis and steering for all Grandland versions
Thanks to the new electrified Opel GSe models, it is now very easy to be able to drive very dynamically while worrying about the world of tomorrow. To give birth to the Opel Astra GSe, Astra Sports Tourer GSe and Grandland GSe, Christian Hartweg and his team of engineers developed a unique chassis and steering tuning.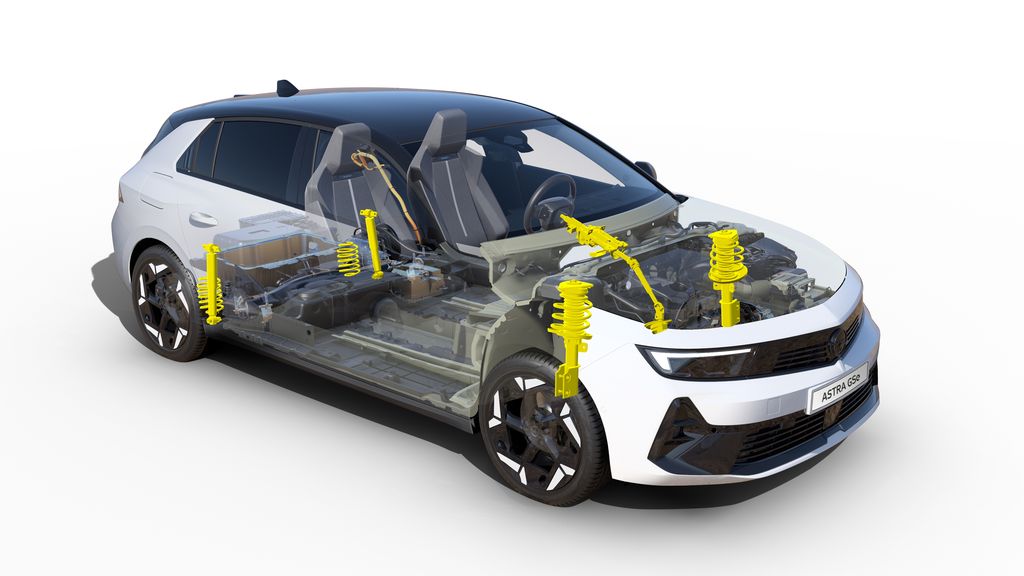 But the Rüsselsheim engineers not only worked on the GSe models, all variants of the Opel Grandland SUV now benefit from additional optimizations in the chassis and steering. They thus benefit from very typical Opel behavior.
Precise, dynamic and yet comfortable: the GSe chassis with FSD system
"Our goal was very clear," explains Christian Hartweg. "GSe models must offer an optimal balance between high suspension comfort and performance-oriented behavior, while taking into account environmental issues." To do this, the engineering team relied on the already well-balanced chassis of the Astra and Grandland to give them even more dynamism and perfectly adapted to the characteristics and high power of their plug-in hybrid powertrain.
Thus, the Astra GSe is visibly sportier thanks in particular to the lowering of the body by 10 mm. In addition, specific springs and shock absorbers equipped with KONI FSD (Frequency Selective Damping) technology have been used on all GSe: depending on the condition of the road and the driving style, this system allows you to obtain differentiated damping laws for more comfort-oriented behavior during high-frequency oscillations – for example when passing over paving stones or a manhole cover – but which can shift to significantly more dynamic behavior thanks to contact more direct with the road during low frequency oscillations. The shock absorbers are in fact equipped with an additional valve and a second hydraulic circuit. The car becomes more comfortable or sportier depending on whether the valve is open or closed.
Sportier, more direct, more consistent: optimizations on all Grandlands
Chassis and steering developments were not limited to the GSe. Thus, all versions of the Grandland now benefit from optimizations, the shock absorbers and steering having also been subject to new adjustments, ensuring that all Grandlands behave very well, being comfortable while remaining rigorous.
The steering has been calibrated according to Opel rules, so that it is sufficiently flexible at low speeds in town or during maneuvers but as speed and lateral acceleration increase, the steering resistance increases. increases to obtain a better feeling. As a result, all Grandlands will offer a more dynamic and comfortable driving experience, with excellent feedback for the driver.