New C3 AIRCROSS – India & South America
cars of the legend for car enthusiasts, concept cars, super cars, collections and much more on cars of the legend.
New C3 AIRCROSS SUV developed and produced locally, is robust on the outside, generous and welcoming on the outside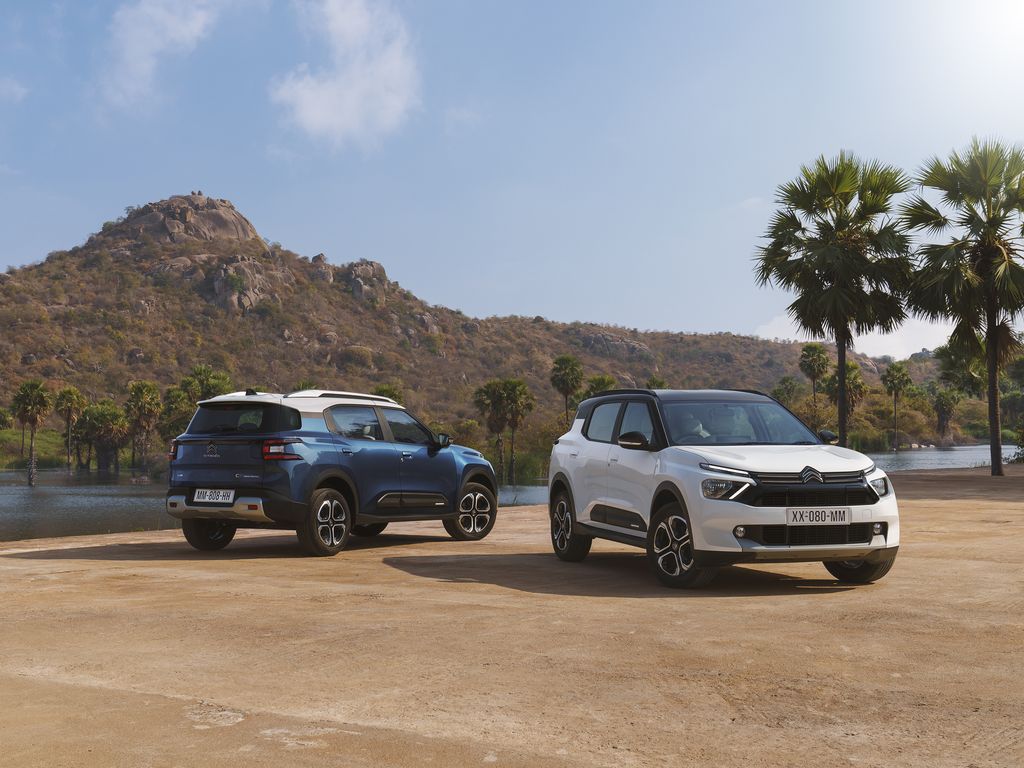 Citroën is accelerating its growth in India, Southeast Asia and South America: the new C3 AIRCROSS, an SUV developed and produced locally, is robust on the outside, generous and welcoming on the outside
Citroën is accelerating its international growth strategy by unveiling the new C3 Aircross, a unique B-SUV, offering real added value in its 5 or 7-seater versions. It is specially designed for Indian, Southeast Asian and South American customers.

Following the 2022 launch of the C3 in India and South America, the new C3 Aircross marks the second phase of Citroën's C-Cubed program, announced in 2019. A program which consists of launching distinctive and intelligently designed vehicles at the heart of relevant markets, offering high levels of comfort, functionality and amenities to meet the expectations of local customers.

The new C3 Aircross was developed with the direct participation of teams from each region, taking into account local aspirations. It will be produced in Porto Real, Brazil and Thiruvallur, India, with approximately 90% local integration.

With a design resolutely faithful to the Citroën identity, and incorporating all the codes of a bold and robust SUV, the new C3 Aircross will be marketed in India and South America during 2023, and in Indonesia, the new Citroën market, during the year 2024.
 New C3 AIRCROSS – India & South America
Citroën today unveils the new C3 Aircross, a family B-SUV, robust on the outside, generous and welcoming on the inside. It is the result of collaboration and local design intended to closely meet the specific needs of customers in the key markets of India, Southeast Asia and South America.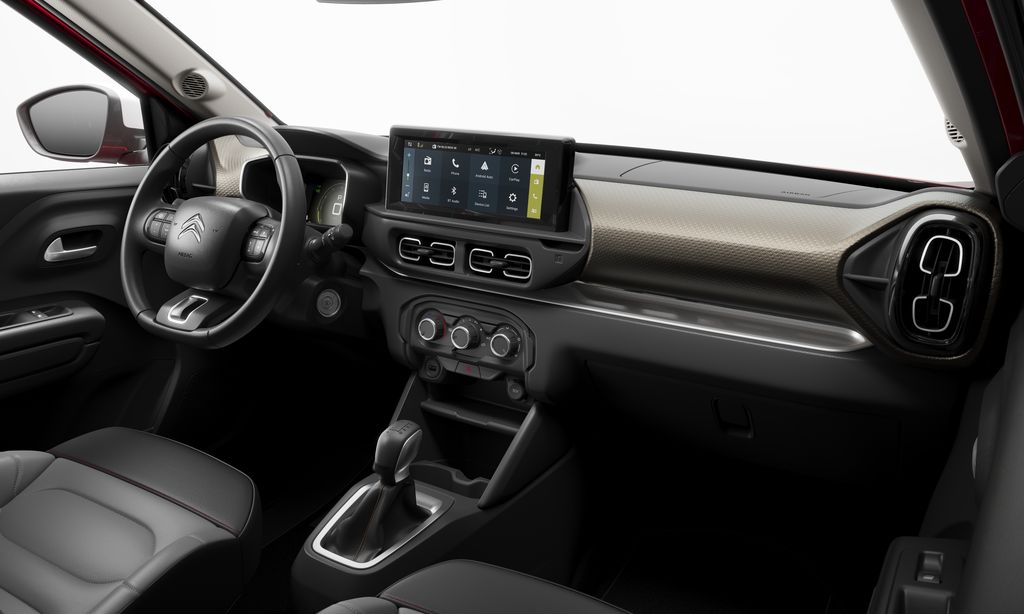 The new C3 Aircross undoubtedly embodies the entire Citroën identity. It also bears all the markers of a true B-SUV that promises to be competitive in the heart of every market. It offers buyers a convincing price-performance ratio, with a tailor-made offer combining a unique and muscular design, the emblematic comfort of Citroën, as well as great versatility with the possibility of offering up to 7 seats.
This new SUV model and the new compact C3 already launched represent key stages in Citroën's international growth strategy. The brand's goal is to achieve 30% of its global sales outside Europe by 2025.
India, Southeast Asia and South America are high-potential markets that will contribute significantly to Citroën's international ambitions. In 2022, the brand's registrations in India and Asia Pacific increased by 56.9% compared to 2021 and in South America they increased by 21.2%. In India, Citroën achieved 6,588 registrations in 2022 (+872.6%), in Brazil, +37.6% (32,128) and in Argentina, +11.3% (13,846). The presence of the Citroën brand in these two regions has been clearly strengthened by the successful launch of the new C3.
The new C3 Aircross is the second in a range of three new models specifically aimed at international markets as part of Citroën's C-Cubed program, announced in 2019, and marketed between 2022 and 2024. As with the C3, this B- SUV is developed and produced locally, at the Thiruvallur plant in India and Porto Real, Brazil, with a content integration level of almost 90%, ensuring customer satisfaction with a perfectly tailored offering to their needs, faster availability of parts and an overall lower cost.
True to Citroën's genes, the new C3 Aircross is a robust and unique SUV, available in 5 and 7-seater versions, scheduled for launch in India and South America from the end of 2023. From 2024, it will also be launched in Indonesia, a new market for Citroën's activities, announced in October 2022, in partnership with Indomobil Group as sole distributor.
"The success of Citroën's strategy to grow its business globally to achieve the target of 30% of its sales outside Europe by 2025 depends on our ability to compete to attract customers in multiple regions. Our strategy is to expand in key regions and markets with high potential and rapid growth, offering our customers a differentiated, affordable offering, adapted to the local context and built locally. An offer that stands out from the others and meets the needs of drivers and their families, while offering them the most peaceful customer experience among all car manufacturers. The new C3 Aircross marks another important step for Citroën by allowing us to reach these new customers who are looking for an attractive, economical and spacious family B-SUV with a robust and muscular design," says Thierry Koskas, CEO of Citroën.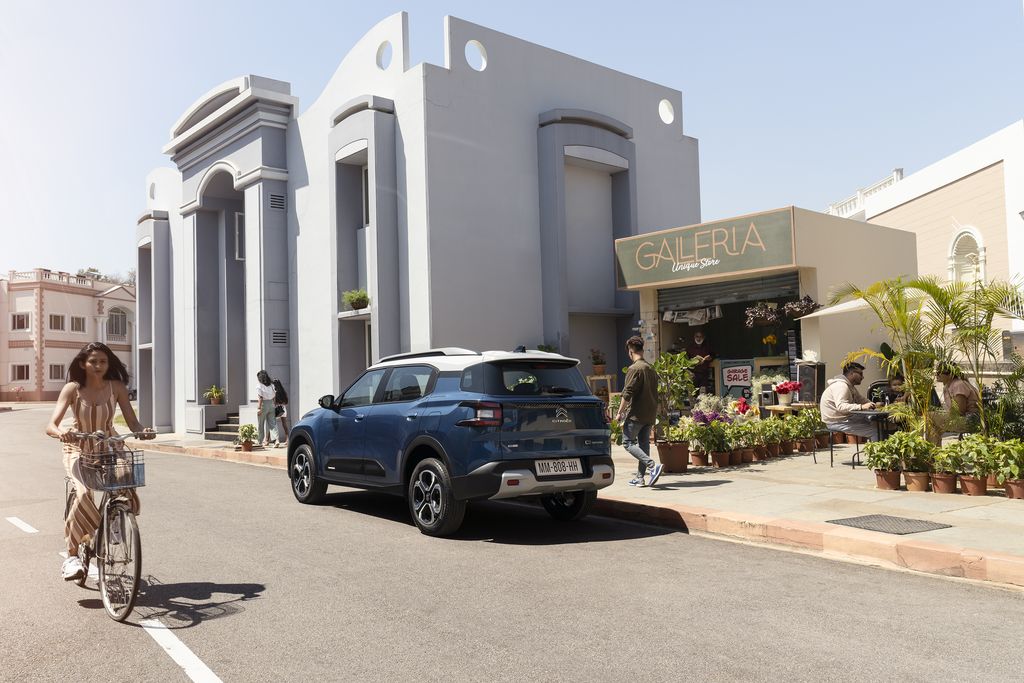 THE RIGHT PRODUCT AT THE RIGHT TIME
Citroën designed the new 4.32 m long C3 Aircross, in 5 and 7 seats, to ensure that it would be the right vehicle to enter the highly competitive and fast-growing B-SUV segment on the Indian, Indonesian and South American markets.
In INDIA, the B-SUV segment is divided into two, based on taxes applied to the length of the vehicle. Sales of models over 4 meters increased by 32% in 2022 compared to 2021 to reach 366,432 units, or nearly 9.9% of the passenger vehicle market which is around 4 million units sold per year. year.
Along with the increase in the number of drivers in recent years, the number of vehicles offered in the B-SUV sub-segment has also increased, making it extremely competitive.
"In India, the decision to buy a B-SUV is taken by the entire family, and friends are also often consulted. If the equation of budget and overall cost of ownership is the primary consideration, we know that Indian families place great emphasis on originality of design, a status presence on the road and a high level of overall comfort with space, modularity, connectivity and functionality, because they realize that these vehicle attributes reflect their lifestyle and status. That's why we have spared no effort to make the new C3 Aircross truly desirable and accessible for these families," says Saurabh Vatsa, Director, Citroën India.
Today, consumers have limited choice as they seek an affordable family vehicle that is spacious and versatile enough to carry up to seven people, and offers attention-grabbing SUV design and good performance. and the latest technologies. Until the new C3 Aircross is launched, the only realistic 7-seater option for a family is a less stylish MPV.
"The new C3 Aircross is in line with the needs of the country, as SUVs account for almost 40% of the total market share. As demand continues to grow rapidly, B-SUVs have established themselves as one of the best performing territories in the segment. Teams from around the world have worked with local teams to produce a new vehicle highly suited for India, which will sit between the new C3 and C5 Aircross. This will also be manufactured in India, thanks to the ideas and efforts of our R&D and engineering centers in the country, as well as those of the vehicle assembly plant in Thiruvallur and the plant in powertrains from Hosur, Tamil Nadu," adds Roland Bouchara, Managing Director, Stellantis India.
In INDONESIA, the market is quickly maturing and offers great growth potential. Vehicle sales are expected to double between 2021 and 2030, making it the fastest growing market in Southeast Asia and the second fastest growing in Asia. Nearly 70% of vehicles sold in this country are 7-seater vehicles (MPVs and SUVs), and since 2016, growing demand for B-SUVs has helped this segment reach 20% of the market.
Citroën's entry into Indonesia as a Brand that 'dares to invest' is timely, and the new 7-seater C3 Aircross B-SUV will appeal to professionals and their families looking for a vehicle for road trips daily routines, weekend outings and adventures to enjoy their leisure time easily and worry-free.
In SOUTH AMERICA, Citroën is already benefiting from momentum in Brazil and Argentina with an ambitious goal of quadrupling its market share between 2021 and 2024. Over the past five years, the B-SUV segment has experienced the fastest growth. faster and now represents 20.5% of the market, compared to just under 7% for the B-Hatch segment. It's also the most competitive with 16 vehicles already on sale in Brazil and 17 in Argentina, although the new C3 Aircross will be the only B-SUV to offer a 7-seater option when it launches later this year 2023.
"Citroën aims to consolidate its presence in the B-SUV segment in South America, where we are today very well positioned in Argentina and growing in Brazil and other markets. The new C3 Aircross will clearly be essential to achieving this goal. When designing this B-SUV, we made sure to meet the needs of South American customers in terms of robustness, style and versatility, and we are confident that we have achieved this. Citroën will be the only brand on the market to offer a 7-seater vehicle in the B-SUV segment," says Vanessa Castanho, vice president of the Citroën brand in South America.
DIRECTLY INSPIRED BY THE WISHES AND NEEDS OF CUSTOMERS IN EACH REGION
The key to the success of Citroën's C-Cubed program is the collaboration between Citroën's local teams and the company's designers and engineers. More specifically, for the new C3 Aircross, this involved extensive research into the operating conditions of each market and in-depth conversations with customers to ensure that this B-SUV perfectly meets their wants and needs. Although there are minor differences between the vehicles offered in each market based on this in-depth information, some common themes emerged in the workshops held with potential customers, which directly influenced the final design and features of this model.
"By listening to all of these potential customers in these markets, we have ensured that the new C3 Aircross offers families a unique package that they will enjoy, combining the distinctive design of the Citroën brand and the attributes of a pure SUV, in a muscular and eye-catching vehicle, with an excellent price/performance ratio. It is fully in line with our 360-degree approach to comfort and well-being for all, thanks to exceptional habitability, great versatility and space to transport up to 7 people with complete peace of mind. It offers valuable equipment and technologies, including seamless connectivity on the road. And every family can further personalize their vehicle thanks to an extensive offering of equipment and accessory packs tailor-made for each market," says Laurence Hansen, Citroën Product and Strategy Director.
ROBUST ON THE OUTSIDE, GENEROUS AND WELCOME ON THE INSIDE
The new C3 Aircross is a 4.32 m long family B-SUV with a robust and expressive design that inspires confidence. It is characterized by an assertive front end with a high bonnet, a wide track, Citroën's Y-shaped light signature and a double grille highlighted by a lower skid plate to cope with variable road conditions. Its silhouette is distinguished by a ground clearance of 200 mm, among the best in its category, muscular wheel arches with large wheels and tires, and resistant protections.
The wide quarter pillar adds verticality and strength to the body, while the neat rear quarter windows enhance the feeling of light and space for passengers. The windows and long rear doors enhance the feeling of height, light and visibility, and provide easy access to the rear rows of seats.
To have a model that reflects their image, customers in each region can also personalize their vehicle by choosing from a wide range of equipment and accessory packs adapted to market expectations and designed to add character and presence on the road. In addition, the two-tone roof offer, emblematic of Citroën, creates a contrast effect that attracts attention, for owners who wish to add a touch of originality to their vehicle.
Citroën's commitment to ensuring drivers and passengers have unrivaled safety and on-board comfort is evident in every detail of the new C3 Aircross. Driving in a spacious cabin is a pleasure thanks to a suspension tuned to offer maximum comfort and minimize body roll in difficult traffic conditions and on sometimes degraded road surfaces. The steering and turning radius have been optimized to improve agility and facilitate maneuvering in dense urban traffic. Even the underbody structure and approach angles have been studied so that the new C3 Aircross can easily tackle irregular and damaged roads, and climb or descend steep slopes without touching them.
The high ground clearance makes it easier to negotiate curbs and high curbs, while the body's torsional rigidity has been carefully designed to reduce vibrations and improve passenger comfort.
The new C3 Aircross is particularly generous. The 5-seater model offers some of the best knee room for rear passengers and up to 482 liters of boot space, while the 7-seater model further offers clever modularity for different uses, with a third row of two individual seats. These can be folded down or removed individually when the family needs to balance space for passengers with a capacity of up to 511 liters for luggage or other cargo.
The interior is welcoming and bright. Extremely well equipped, it embodies Citroën's global approach to occupant comfort and well-being. Extremely comfortable seats combined