First endurance test session for the Alpine A424 at Motorland
cars of the legend for car enthusiasts, concept cars, super cars, collections and much more on cars of the legend.
First endurance test session for the Alpine A424 at Motorland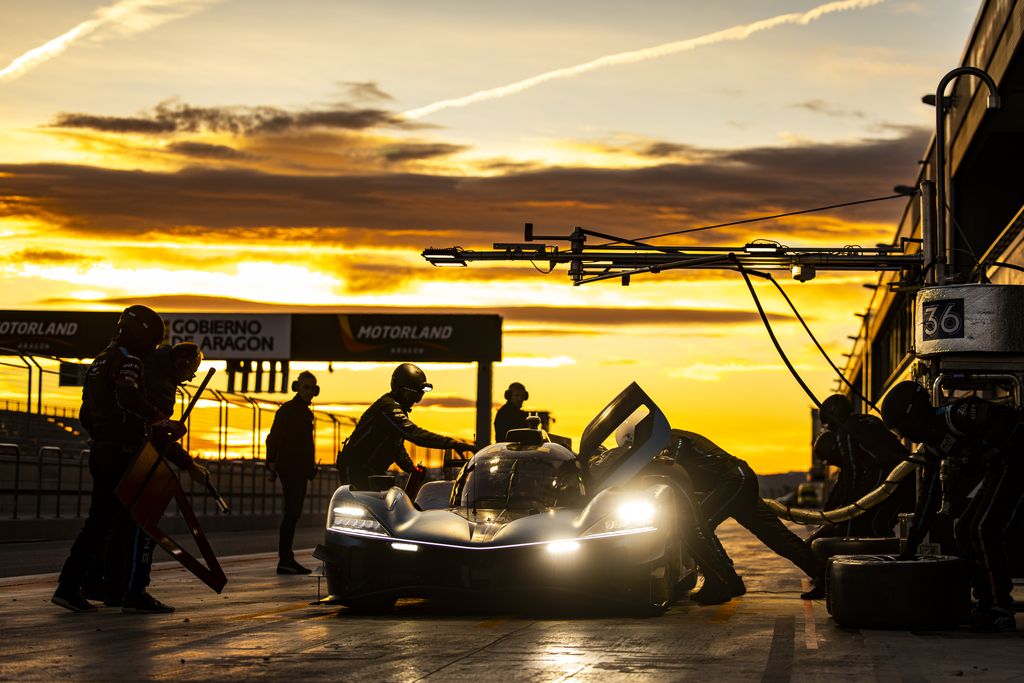 5,000 kilometers for the first endurance test session of the Alpine A424 at Motorland
On the Motorland circuit (Aragon), interesting for its straight line allowing speeds comparable to those of Le Mans, Alpine continued the development of the A424 with a fourth test session, the first in endurance format.
The stated objective – ambitious for a first – was to cover 5,400 km in 30 hours. If it was not completely achieved, the results are nevertheless largely positive with 5,027km covered. After the first 8 hours without any other problem than a puncture, turbo problems, oil leaks then water and an electrical problem temporarily interrupted the smooth running of the A424 which was able to complete the 30 hours .
In addition to evaluating the reliability of the car, the team continued to work on the general tuning of the car, to practice in conditions more representative of the race, and to improve its knowledge of Michelin tires, both for cold track start-up, as well as for management during multiple relays.
At the same time, with a second A424, official IMSA tests took place at the Windshear wind tunnel in North Carolina. The first step in the approval process.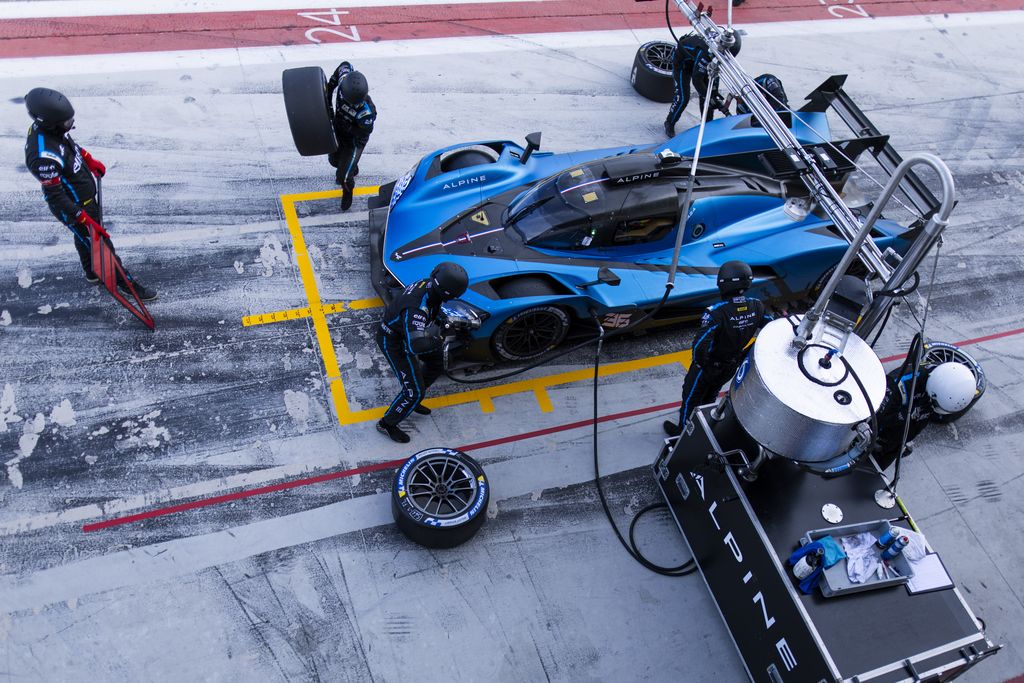 THEY SAID
Bruno Famin, VP Motorsport Alpine Racing: "The whole team is happy to have reached this mileage for the first time. It's a satisfaction that rewards everyone's work. The main purpose of the session was to test reliability by looking for weak points. We have found a certain number of them that we will now have to resolve. And quickly because time is running out: we have 100 days left before the start of the season in Qatar and we still have a lot to do, both for reliability and even more for performance. We now need to analyze the data and learn all the lessons from this session in order to make the most of the next one, which will be at Portimao in mid-December, in order to continue to progress the car. »
Philippe Sinault, Alpine Endurance Team Manager: "We wanted to carry out this first endurance session of the A424 in conditions as close as possible to what we will have in the race. We simulated a whole series of racing phases, start, safety car, FCY, which allowed everyone, drivers, mechanics, engineers to acquire the operating modes to turn them into automation. This type of session is of course very important for the car but also for all the members of the team who must find their feet. We are really attacking the active learning phase. We know there will still be a lot to learn when we arrive in Qatar at the end of February, but we are doing everything to be as ready as possible. »
Charles Milesi, Alpine Endurance Team LMP2 driver: "It's been a pleasure for me to be able to participate in the development of the car for a few months now. It's always interesting to see the progress of the car since its first laps, but also how much remains to be accomplished. I think we have done a good job on development for the moment, with an endurance format which was a big piece for the whole team and above all an essential step for the rest of the project. »