Calle Carlberg Wins 2023 ADAC Opel Rally Cup "powered by GSe"
cars of the legend for car enthusiasts, concept cars, super cars, collections and much more on cars of the legend.
Calle Carlberg remporte l'ADAC Opel Rally Cup 2023 powered by GSe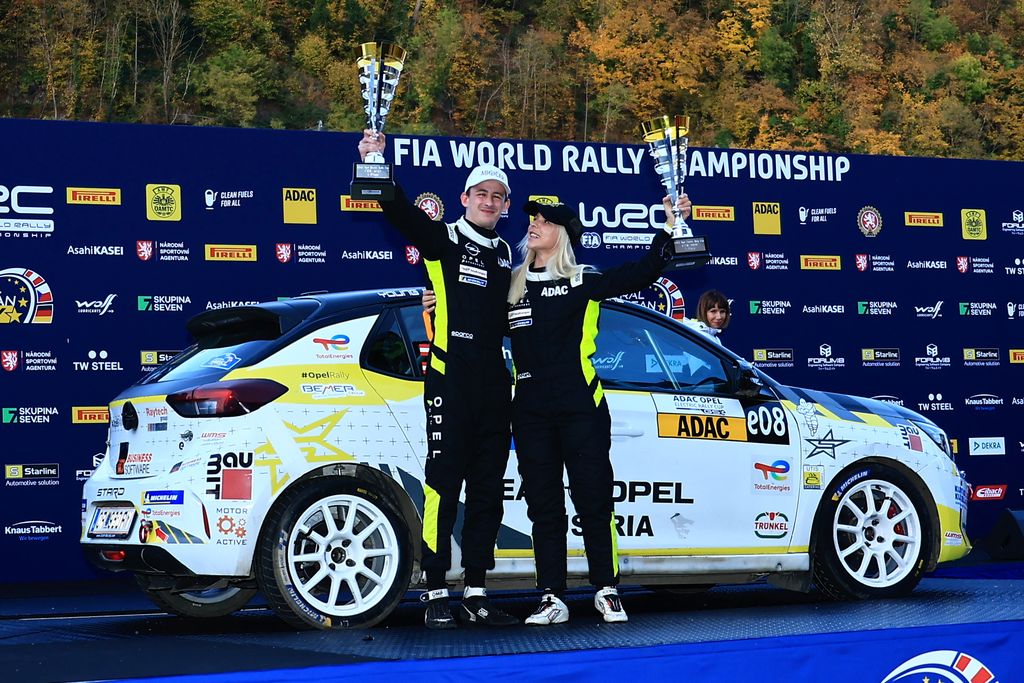 Calle Carlberg Wins 2023 ADAC Opel Rally Cup "powered by GSe"
23-year-old Swede finishes second in last round to take the title
Austrian Luca Pröglhöf scores first victory in Opel Corsa Rally Electric
Electric cars perform strongly at Central European Rally in front of 125,000 fans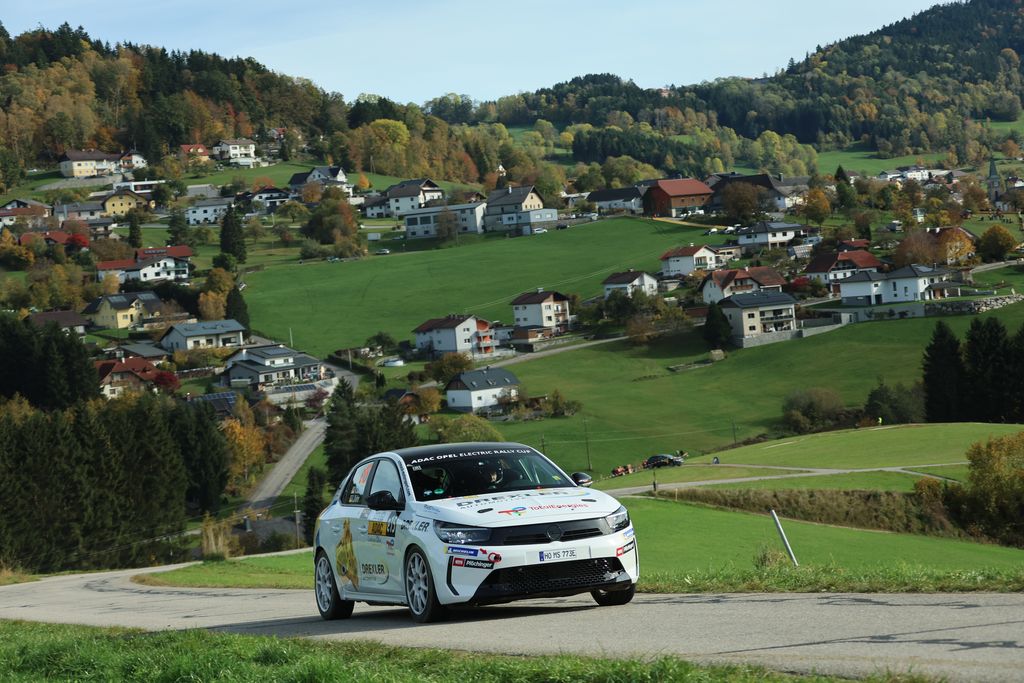 The winner of this year's ADAC Opel Electric Rally Cup "powered by GSe" is Calle Carlberg. At the season finale on the Central European Rally around Passau, the final round of the FIA World Rally Championship, the 23-year-old Swede made certain of victory. In front of the world rally elite and around 125,000 spectators, Calle and his father Torbjörn drove maturely to second place in the Corsa Rally Electric from Schmack Motorsport, thus taking the 2023 title in the world's first electric rally one-make cup.
"We really did it!", Carlberg cheered. "There was so much pressure on us all weekend. I was so nervous because I knew that I only had to finish, but it was clear to me how quickly a mistake could be made in these incredibly difficult conditions. In the end I only thought about the championship, not the rally result, and I am overjoyed that we brought the Corsa Rally Electric to the finish line safely. Many thanks to everyone who helped, and especially thanks to Max and Conny, who were such strong, fair opponents throughout the season."
As probably the best reward for winning the title, the young Scandinavian is promoted to the ADAC Opel Rally Junior Team and will drive the Corsa Rally4 in the Junior European Rally Championship (JERC) next season. "It's a dream come true," beamed Carlberg.
Meanwhile, his rival Max Reiter's title hopes suffered a sudden setback early on. A tyre failure in the first special stage on Saturday morning cost around one and a half minutes and dropped him to the back of the field. Nevertheless, the 23-year-old German and co-driver Conny Nemenich fought their way back up to third place with three fastest times, but in the end had to settle for second position overall.
"It was a really great rally and a real honour to be able to take part in this world championship event," commented Reiter, who was ultimately 18 points short of the title. "After the puncture the motto was 'maximum attack' to close the gap as much as possible. Without bad luck we could have won here. But 'if and maybe' doesn't count in motorsport. Congratulations to Calle, it was a fantastic battle with him throughout the season. He is definitely a worthy champion."
Freed from the pressure of the title fight, Luca Pröglhöf and co-driver Christina Ettel delivered an outstanding rally, fighting for the lead of every special stage, setting two best times and celebrating their first victory in the ADAC Opel Electric Rally Cup. Thanks to their best time in the final "Power Stage", the 24-year-old Pröglhöf scored the maximum 35 points and ended the season in third place overall.
"I'm speechless," admitted Pröglhöf. "It was the first time for me in so many areas – the first world championship rally, the first special stage best time, and now the first Cup win. We improved as a whole team. Christina played a big part in helping us with her feedback. It was a great rally in extremely difficult conditions. To be here and stand at the top of the podium is simply brilliant."
In fourth place, Raffael Sulzinger and his partner Lisa Kiefer delivered a strong guest-start in the field of electric rally cars. Despite only a few test kilometres in the Corsa Rally Electric, the 38-year-old local hero quickly acclimatised and was happy with his performance at the finish: "It took a few kilometres to adapt, but our goal was to finish in the top five among all the experienced Cup drivers. We really enjoyed the guest drive. Especially because the atmosphere in the cup and among the competitors is really cool."
Since Sulzinger was not entitled to points, Sarah Rumeau and Julie Amblard once again picked up the points for fourth place, where they also completed their debut season in the ADAC Opel Electric Rally Cup.
After their strongest performance of the season and only two seconds behind Rumeau/Amblard, the brothers Anthony and Adrien Rott continued their upward trend and finished the rally in sixth place, which brought the Frenchmen the points for fifth.
"The Central European Rally was both a highlight and a challenge for our mostly young drivers, which they mastered very well," commented Opel Motorsport boss, Jörg Schrott. "Against this impressive backdrop, we were able to prove once again that electric rallying works. This season's ADAC Opel Electric Rally Cup was exciting and eventful. We have had great rallies and Calle Carlberg is a worthy champion. We are looking forward to working with him in the Junior European Championship."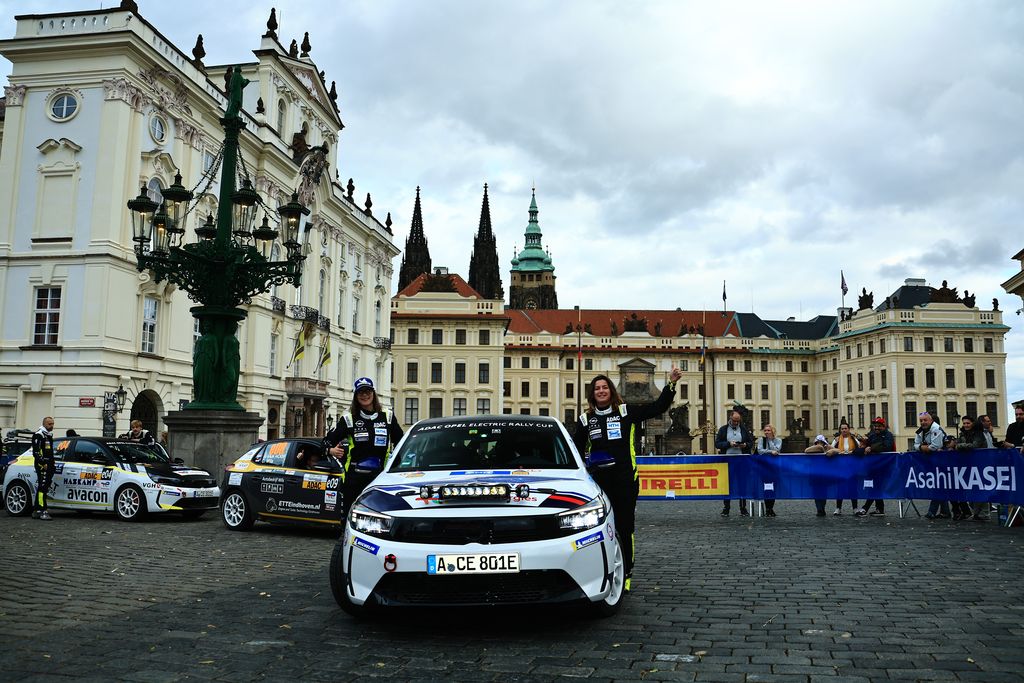 Final standings ADAC Opel Electric Rally Cup (after 8 rounds)
1. Carlberg, 253 points.
2. Reiter 235.
3. Pröglhöf 186.
4. Rumeau 153.
5. Van Hoof 108.
6. Lemke 102.
7. Baur 81.
8. Gudet 70.
9. Rott 64.
10. Mendoza 59.